Many of us utilize elements from nature to guide us in interior design and help us provide equilibrium in our space. Adding natural colors, textures, and even life in the form of plants, we can achieve calamity in our interior design in a snap. But even with the many nature-inspired elements we have at our fingertips, there's a particular one that stands out from the rest: flowers.
But today, we aren't going to teach you how to properly use fresh flowers and floral prints in your space. Instead, our Cocoweb team decided to show you how you can take inspirations from certain flowers and apply them to your interior design to help you obtain a certain style and balance in your space. Each flower offers its own characteristics that can teach us a lot about design in general.
Roses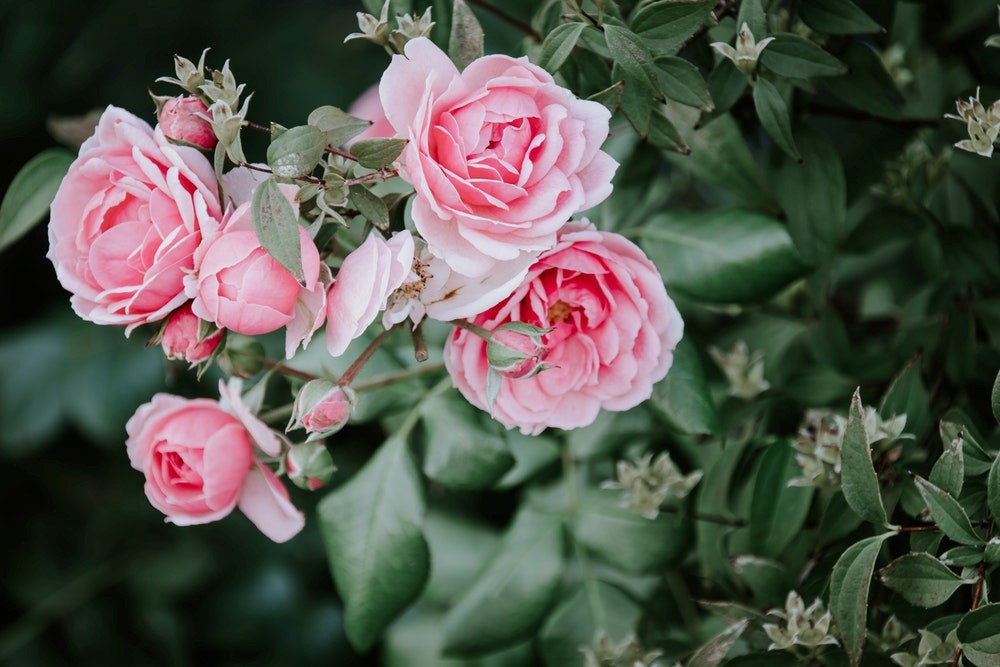 Starting off with one of the most popular flowers in America, roses are a great flower to gain inspiration from, especially in interior design. Roses are typically viewed as a romantic, formal flower with soft, delicate, sweet-smelling petals – often given as a token of one's love. For that reason, this is a flower that is deemed very feminine.
In the case of interior design, inspirations from the rose can come about in the form of providing luxury and glam into the design via velvet, satin, rich wood finishes, and/or a chandelier, for instance. Adding romance to the space may also be something one would want to focus on. With the right color choices (e.g., deep reds, purples, darker blues), dimmable lighting, or even candles can help one accomplish a romantic, relaxing space.
However, everyone knows that the rose isn't as sweet and gentle as it may appear. The razor-sharp thorns on this beauty can inspire an interior design by adding rougher, masculine elements to break up a space that contains a lot of femininity. The rose is the perfect flower when it comes to helping provide balance in a space overall.
Daisies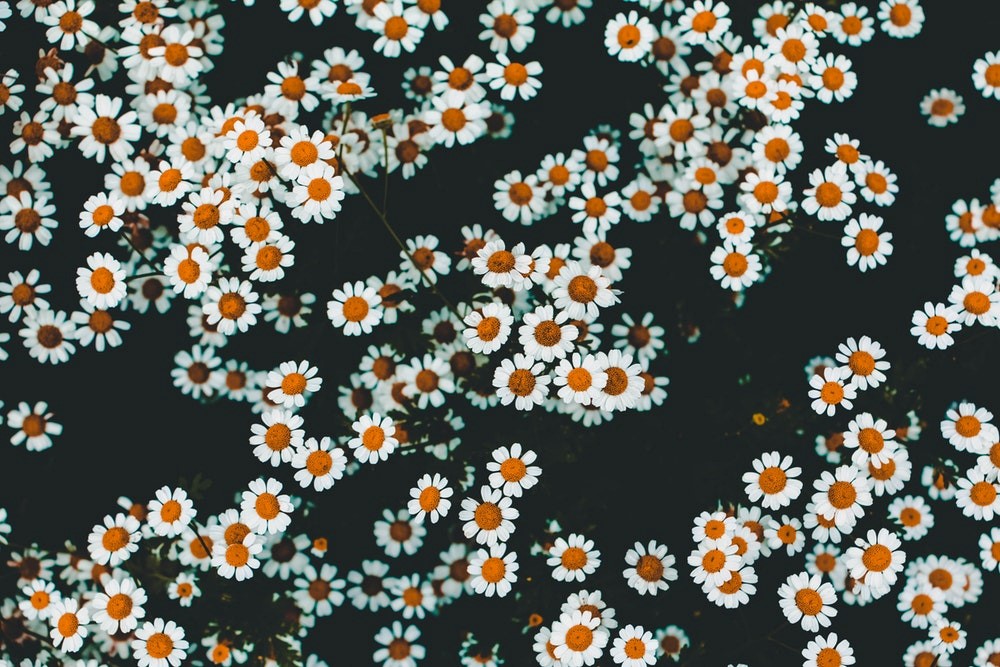 Have you ever heard the phrase "fresh as a daisy?" That very phrase just might be the next thing that inspires your interior design. While daisies come in all different colors, shapes, and sizes, use a traditional white-petaled, yellow-centered daisy as your inspiration.
Inspiration from this flower may encourage one to use mostly clean neutrals with hints of color throughout their interior design. This would be a great design inspiration for those who aren't big on color or who want their design to appear more conservative. Color accents can be provided in as small of amounts as you wish and in the hue of your choice. Best of all, you can add color in any way that you like: through rugs, curtains, an accent wall, a clock or vase, books, the list goes on.
Minimalism might be another thing you would want to focus on. Minimalism can be acquired by eliminating anything excess in your design: too much color, too many décor items or furniture pieces, or generally too much of anything that is overwhelming in the space. Keep things to a minimum. You can decide what that minimum is.
Peony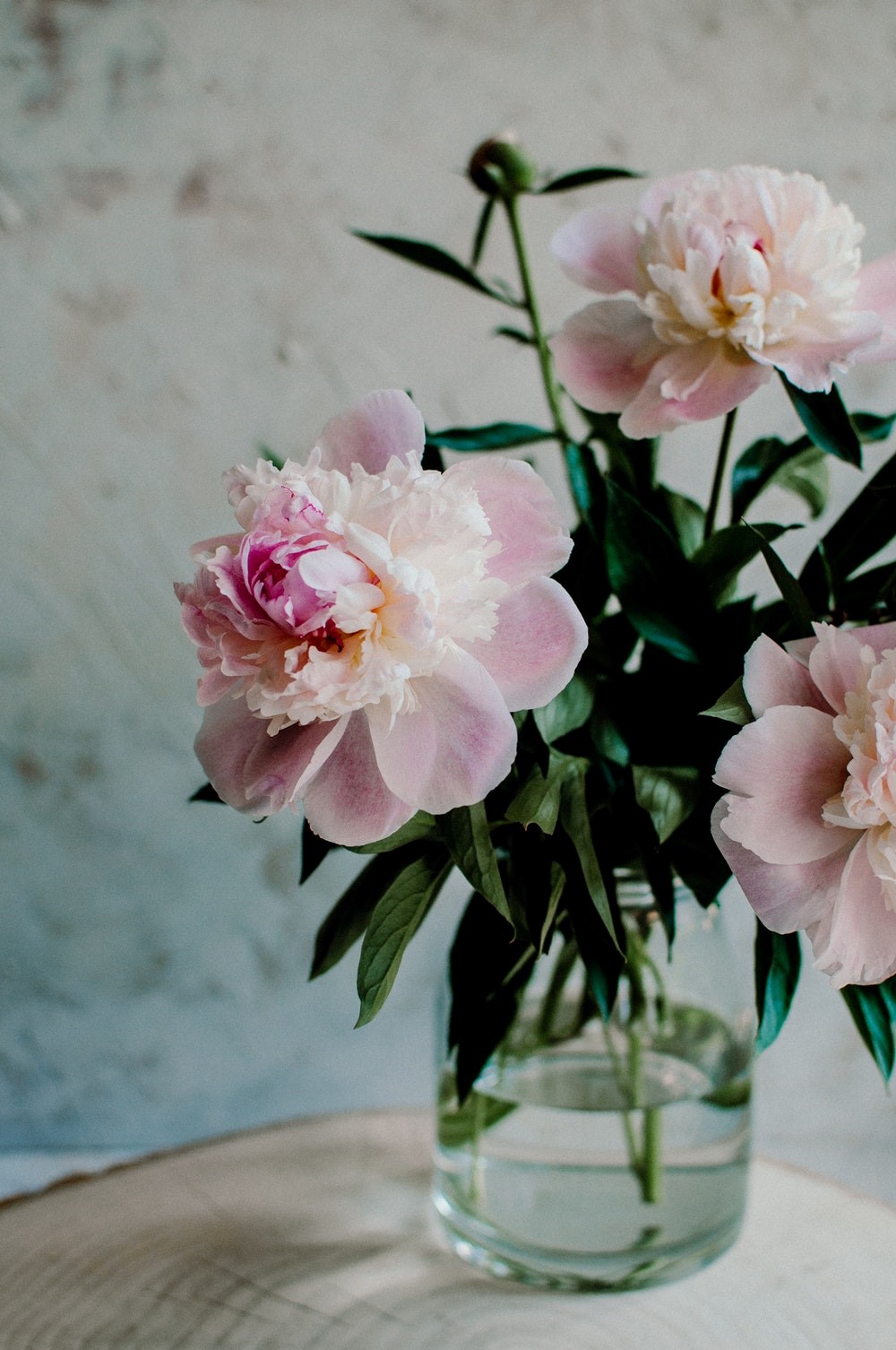 The peony is a soft, sweet flower that features different types of textures. From the image above, you will notice on the outskirts of the flower, petals are thin, flat, and rounded while toward the center, the petals are ruffled. If you love the femininity and variation of this flower, you might wish to apply similar elements to your interior design.
The latter can be accomplished by providing different textures in your space to add movement. Add both flat materials such as wood, metal, and brick while also incorporating ones such as wool, cotton, fur, carpet, and the like. Allow different textures to touch and overlap; don't separate them just because they are different. Add textures that are both soft and ones that are rougher, colder, or denser. Texture can also be applied by incorporating different plants, artwork, and other pieces in the space.
Another inspiration you can gain from the peony is muted color. Not everyone likes color to be faded and pale in an interior design, but the peony proves that these colors don't have to be depressing. Pair muted color(s) with ones that are brighter to provide balance. Also incorporate clean neutrals, particularly white or light gray, to ensure the space is still lively.
Hydrangeas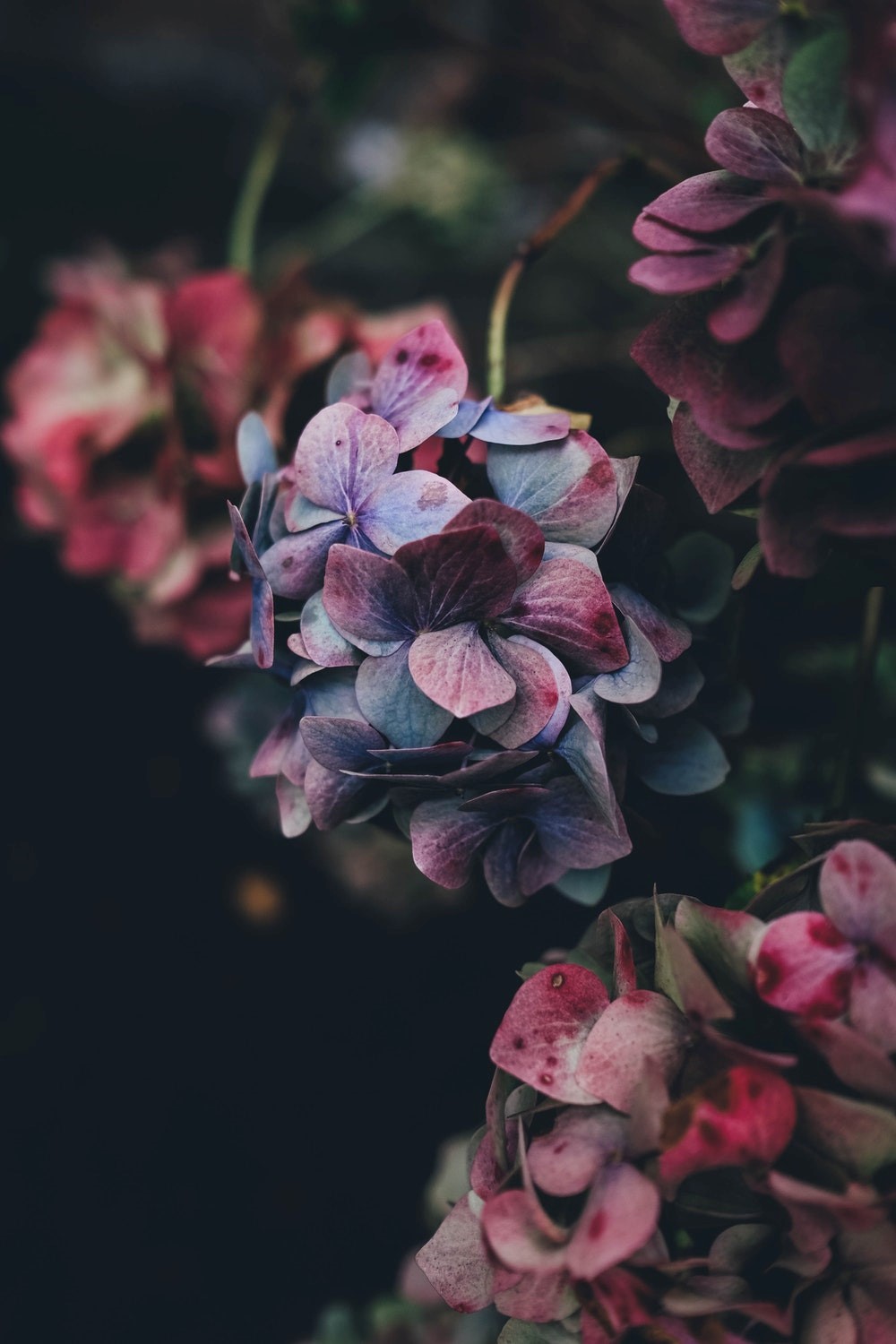 If you're familiar with your plants, then you know that hydrangeas are frequently found in shades of purple, blue, and pink. However, their petals aren't always uniform in color, often featuring an ombre effect on their leaves or showcasing splotches of color. You will see this in the above image.
This flower may empower you to go for an analogous or monochromatic color scheme in your interior design due to the latter reason. Some are especially afraid to go monochromatic in their space because most want more than one color present in their design, but the important thing to remember is that with the addition of neutrals and with the right shades of the color you choose to present in your design, a monochromatic color scheme can work well.
Thinking a little deeper, notice how each hydrangea flower features several smaller flowers to make one, beautiful piece. Remember this when working with your interior design. Sometimes we will pick out décor items only to worry that they don't look good in our space. In reality, sometimes it takes the addition of other pieces to make one small fragment in a space work. That said, never jump to conclusions in interior design. Wait until things unfold to judge.
Snapdragons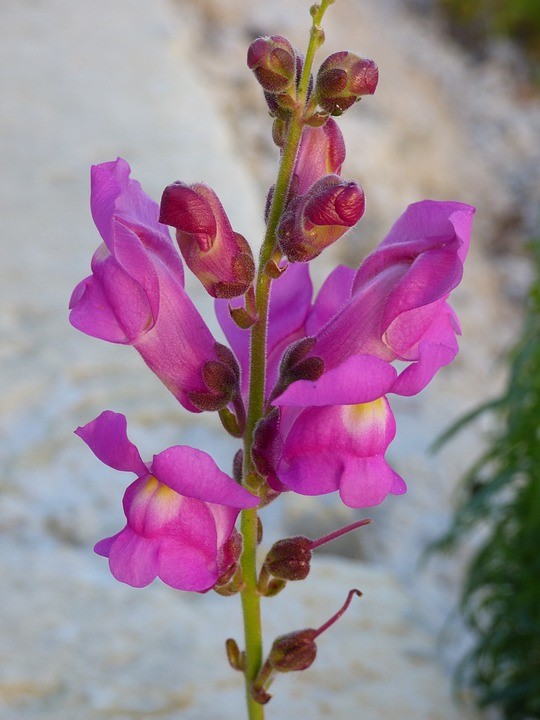 A last flower interior design inspiration we'll cover is the snapdragon. Snapdragons are annuals that often thrive from autumn through early summer, depending on the area. This flower has the name it has because each petal it features looks like a dragon opening its mouth when it is lightly squeezed from the sides. Generally, this is a fairly strong flower. It comes in variations of pinks and reds, yellow, orange, white, and sometimes even multi-colored like in the above image.
It's harder to gain inspiration from this flower for the sake of interior design, but from looking at the many types of colors the petals of snapdragons arrive in can inspire you to be bold with the types of colors you include in your design. Additionally, because some snapdragon colors are paler than others, this alone can encourage you to add both pale and vibrant colors in the same interior design.
As well as this, because snapdragons are taller than they are wide, this can motivate you to conserve space in your interior design by opting for pieces that are tall or stacked vertically as opposed to wide and horizontal. After all, each snapdragon features multiple blooms per stem yet manages to cluster them in a way that ensures they don't take up a significant amount of space, allowing other things in its proximity to also thrive.
Conclusion
While many of us already use flowers within interior design, the concept of using certain flowers to inspire the way an entire space looks and feels is not something most people do. However, this can be a fun way to brainstorm your design style and learn how to provide the right amount of balance in your space.
Whether you want to focus on a space with both glamor and grit as inspired by the delicate yet thorny rose or wish to provide a clean-cut, minimalistic design inspired by a simplistic daisy, there is a flower in nature most suitable for you to gain ideas from to apply to your interior design. While it isn't required that you use flowers as a way to brainstorm your design, this is one of many great design techniques you may be willing to give a go. Whatever allow you to be creative, go for it!
If you need more interior or exterior design-related tips and tricks, check out the rest of our blog posts.
Recent Posts
Modern farmhouse decor is becoming widely popular across the world and is loved for its versatility …

Summertime is going strong and the heat is most certainly upon us. With triple-digit temperatures, k …

You may or may not know, Cocoweb started its roots in lighting. With LED lighting being our specialt …