Description
Illuminate your space with Cocoweb's SignLights, seamlessly merging classic barn style with cutting-edge LED technology!
Classic Style
Our Farmhouse Signlight embodies the timeless charm of classic barn lights, characterized by a deep shade that delivers exceptionally vibrant lighting for both indoor and outdoor landscapes. Designed to seamlessly complement any of our 12 gooseneck arm styles equipped with swivels, this Farmhouse lighting seamlessly blends rustic aesthetics with 21st-century technology, courtesy of our modern LED bulbs.
Fully Customizable
Sizes and Arms
Discover the ideal size for your signage needs within our Sign Light collection, featuring 10-inch, 12-inch, 14-inch, 16-inch, and 22-inch shades. Whether illuminating your business sign, entryway, porch, or patio, these lights provide ample brightness. Customize the aesthetic by choosing from our diverse selection of 12 arm variations, ranging from short and straight to longer, arched arms.
Finishes
Our Sign Light collection is meticulously crafted to seamlessly blend with any decor, presenting a palette of 8 distinctive finishes. Personalize your space by selecting from options such as Black, Mahogany Bronze, Cherry Red, Galvanized Silver, Vintage Green, Matte Black, Yellow, and White. Whether it's for your business sign, home, office, or barn, create the perfect combination to satisfy your unique lighting requirements.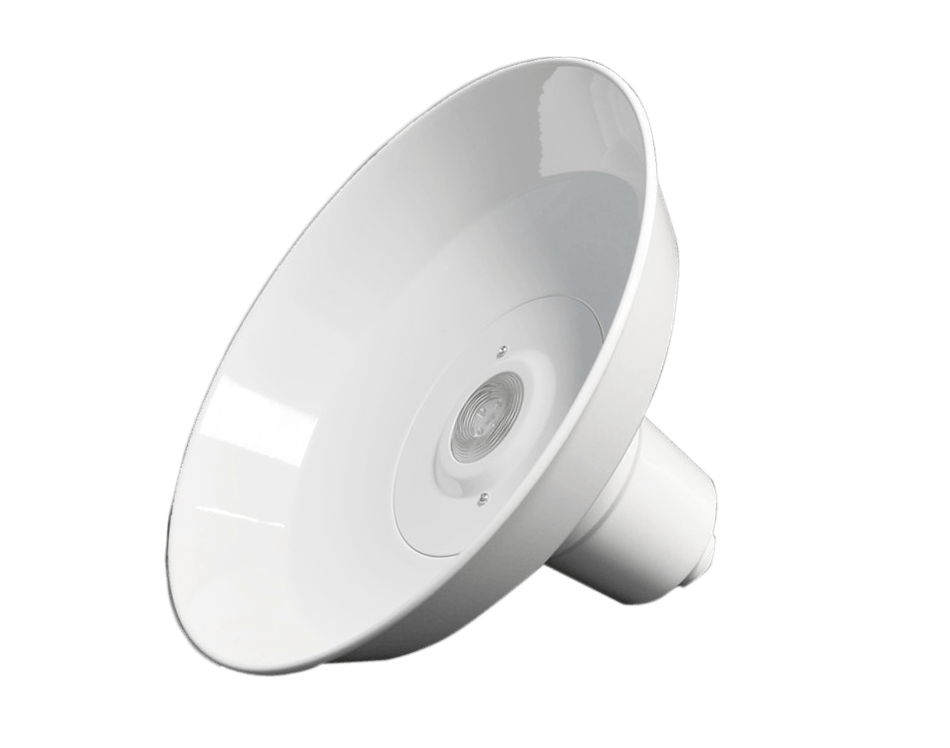 Environmental Friendly and High Quality
Weatherproof - Indoor/Outdoor
Cocoweb employs eco-friendly powder-coated finishes in our barn light collections, ensuring weatherproofing and a lifetime finish that resists cracking, chipping, and fading. Our commitment to quality extends to providing a beautiful, enduring solution for both indoor and outdoor spaces.
Quality Lighting
The Farmhouse Barn Light Collection is a testament to longevity, constructed entirely of steel for exceptional durability and resistance to damage. The smooth exterior is designed to withstand the test of time, providing a touch of quality in every detail. The LED is thoughtfully encased in a clear diffuser beneath the shade, protecting it from environmental elements.
Advanced LED Technology
Cocoweb's LED technology ensures a remarkable 50,000 hours of light. Our barn lights come equipped with a pre-installed LED array, offering both durability and convenience. Emitting a soft, warm yellow-orange hue at a brightness of 1600 lumens, the LEDs maintain a color temperature of 2700k.
Dark Sky Approved and MET Certified
Our barn light fixtures proudly carry the International Dark Sky Association approval and MET Certification. These endorsements validate that our fixtures minimize light trespass, reduce overall glare, and preserve the integrity of the night sky over time. Cocoweb distinguishes itself by providing safe, quality lighting in adherence to dark sky-friendly standards.
Mounting
Cocoweb barn lights are designed for easy installation, mounting flush to surfaces and including anchors and screws for your convenience. The LED transformer is discreetly hidden within the lamp's base, ensuring a seamless and aesthetically pleasing lighting solution for your space.
Motion Sensor
Enhance the functionality of Cocoweb Barn Lights with optional motion sensor or photosensor bases. Our motion sensors boast an impressive 50 ft range at a 90-degree angle, remaining illuminated for 5 minutes after motion detection. For optimal performance, we recommend installing the base with the sensor facing downward.
Photo Sensor
Our photosensor bases automatically detect visible light, eliminating the need for manual control. Lights stay on until the photocell senses light. To maximize effectiveness, install the dusk-to-dawn base with the sensor facing upwards. Note that both the motion sensor and photocell sensor bases disable dimming capabilities.
* Motion sensor and Photocell sensor disables dimming capabilities
Cage
Complete your barn light setup with our optional cage, thoughtfully designed with contoured bars to shield the LED array while allowing ample light to shine through. Crafted from steel with a silver coating, the cage adds a polished finish to any barn light, combining functionality with aesthetic appeal.
Max Wattage
24 watts
Brightness
1600 lumen (Comparable to 100W incandescent bulb)
Color Temperature
2700K - Warm White
Light Source
Integrated LED
Average Bulb Life
50,000 Hours
Mounting Options
Drywall or Equivalent Only
Light does not mount directly to junction box
Input Voltage
120 Vac 0.2A 60Hz
Output Voltage
24Vdc 1000mA
Dimmable
Yes
Recommended Dimmer
Lutron Skylark series, Leviton Superslide series
Power Consumption
24W
Input Voltage
120VAC to 24VDC

Accessories

Motion Sensor (Optional)
Detects motion within 50 feet at 90 degree angle
Operates 24/7
* Lights work with 3rd party sensors
* Motion sensor disables dimming capabilities
Photocell (Optional)
Light turns on only at night
* Lights work with 3rd party sensors
* Photocell sensor disables dimming capabilities

Included in the Packages

Package 1
Barn Light Shade (1)
Barn Light Base (1)
Rubber Gasket (1)
Installation Screws & Hardware
Package 2
Barn Light Stem (1)
Package 3
Swivel (1)

STEM AND SWIVEL DIMENSIONS
View All
Close
Additional Information
| | |
| --- | --- |
| Style: | Farmhouse |
| Finish: | Red |
| Finish: | Black |
| Finish: | Matte Black |
| Finish: | Galvanized Silver |
| Finish: | White |
| Finish: | Green |
| Finish: | Yellow |
| Finish: | Mahogany Bronze |
| Shade Size: | 12" |
| Shade Size: | 14" |
| Shade Size: | 16" |
| Shade Size: | 22" |
| Shade Size: | 10" |
View All
Close