Description

---
Peony sign lights both illuminate signage and accent their surroundings with their two-toned design!
---
Adjustable Angle
The Peony Sign Light illuminates signage while making a classy statement with its contrasting metallic detail. Suitable for use indoors or out, this sign light is a versatile fixture. The shade's angle can be rotated by adjusting the swivel for perfect direction of light.

---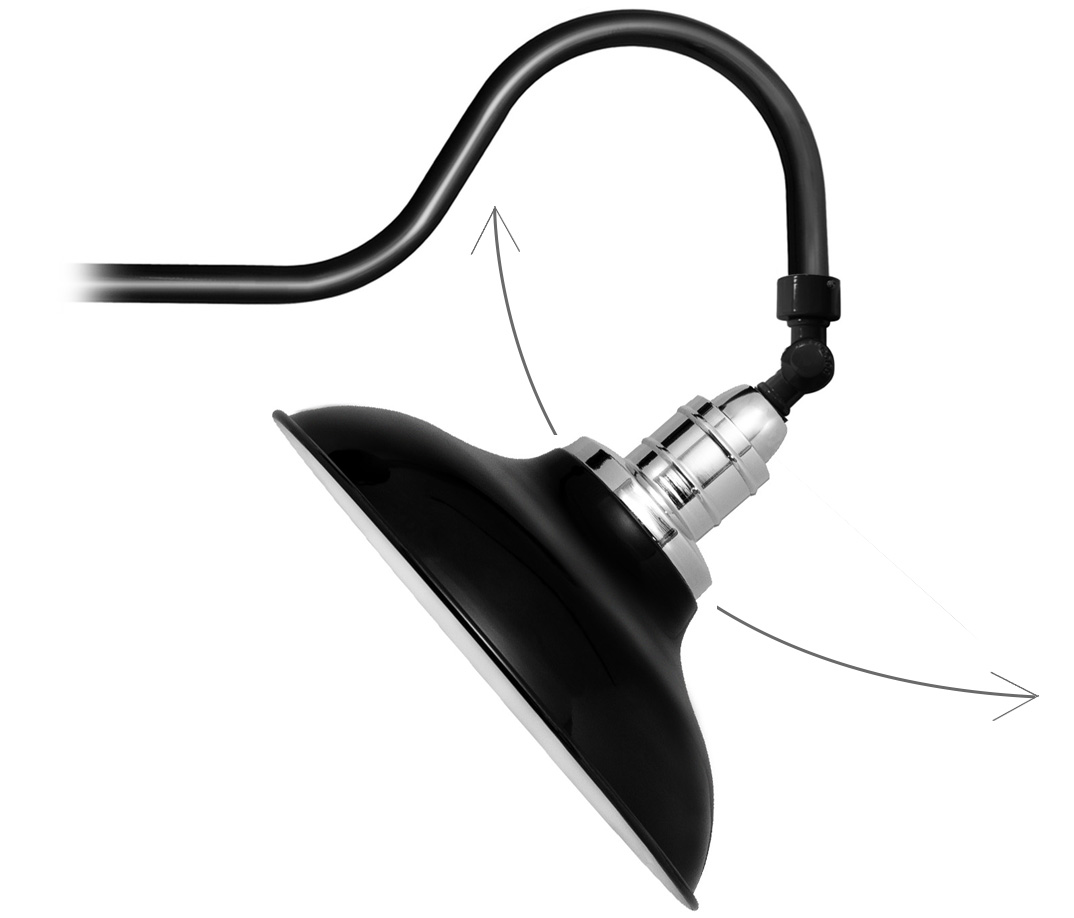 LED Technology
Cocoweb's sign lights are designed with a built-in LED array that shines at 1600 lumens, the same brightness as a 100W incandescent bulb. The array provides a warm 2700K color temperature of light.
Save on Electricity, Help the Environment

Our sign light fixtures maximize longevity while minimizing environmental impact and electricity bills. At full brightness, the LED arrays run at 24 watts. The lights shine for over 50,000 hours, or about 20 years with average use, with no need to change bulbs.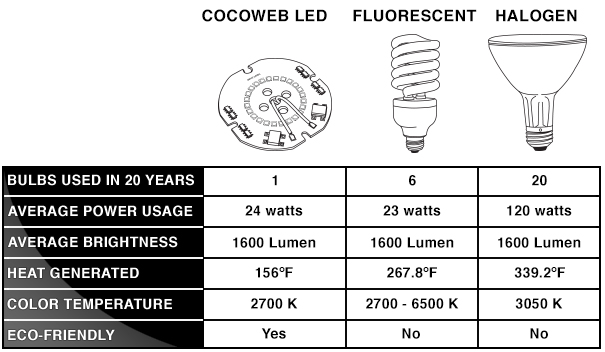 ---
Fully Dimmable
Cocoweb wall sconces are capable of shining at a range of brightness levels and are compatible with most wall dimmers.
Stylish Lighting, Rain or Shine
To provide a lighting solution that is suitable for indoor and outdoor use, Cocoweb wall sconces are MET certified for wet locations. These fixtures are built with a full-steel frame and coated with a water-resistant powder finish. Our sconces provide illumination and accent your decor in any weather.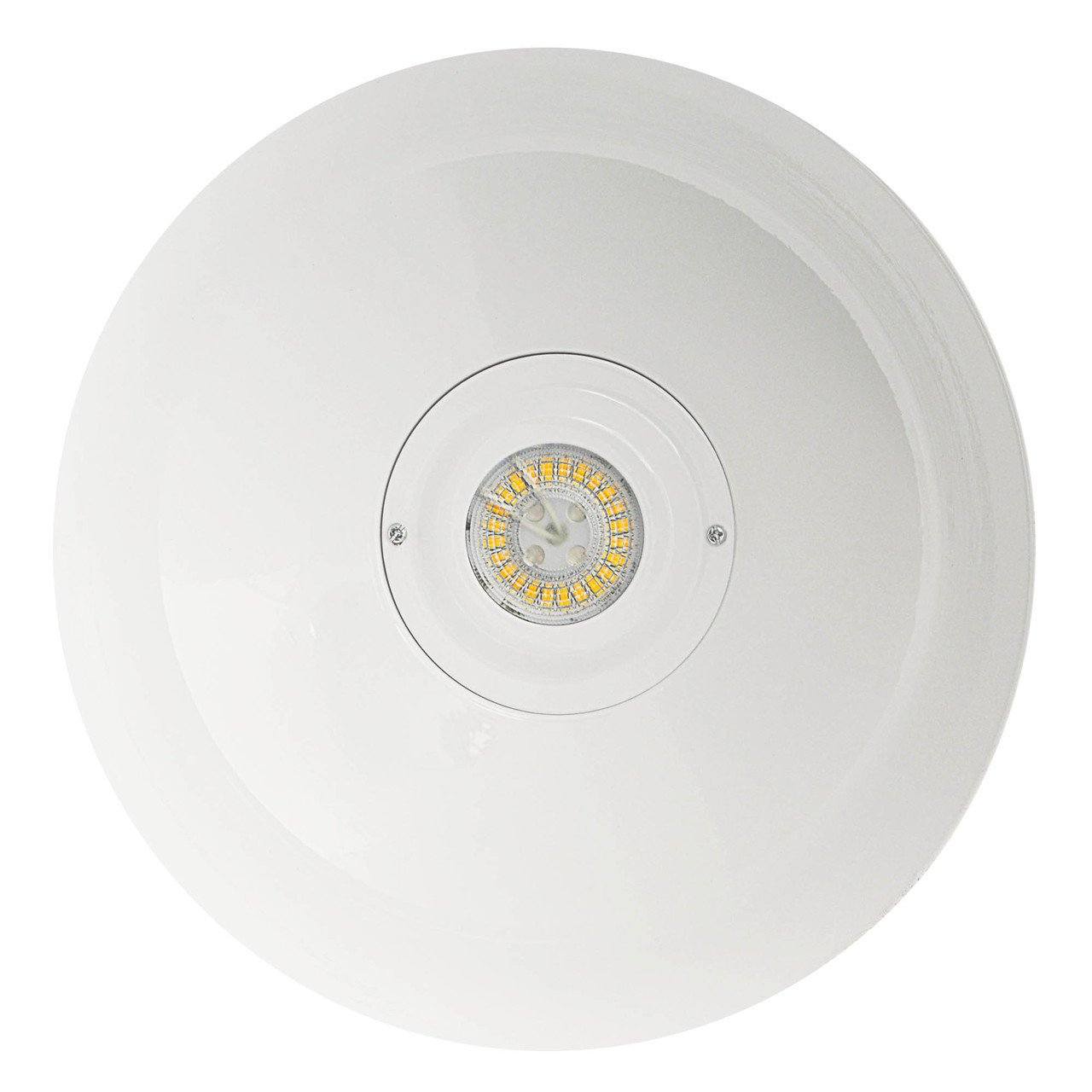 ---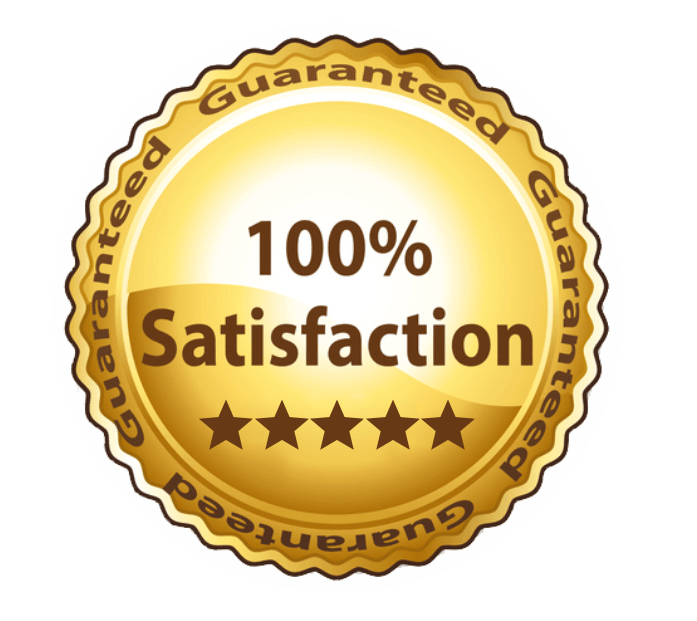 Customer Satisfaction
We take pride in making sure that our customers are satisfied with every purchase, and back our lighting products with a 2-year Manufacturer's Warranty.
---

LED Technology
Integrated LED bulb shines with natural yellow light
Indoor/Outdoor
Use MET Listed for installation indoors and out

Dimmable Lighting
Fully dimmable LEDs with a maximum brightness of 1600 lumens
Eco-Friendly
Energy efficient Cocoweb LEDs shine for over 50,000 hours
Our Peony Sign Lights Complement Classic Barn Lighting Style with the Latest LED Technology!

Classic Sign Lighting
Our Peony Sign Light is a fusion of vintage storefront lighting and contemporary lighting design. Perfect for restaurants, billboards, or even your garage door, this sign lamp features a classically curved shade accented in chrome that's great as both a spot light and an ambient gooseneck lamp.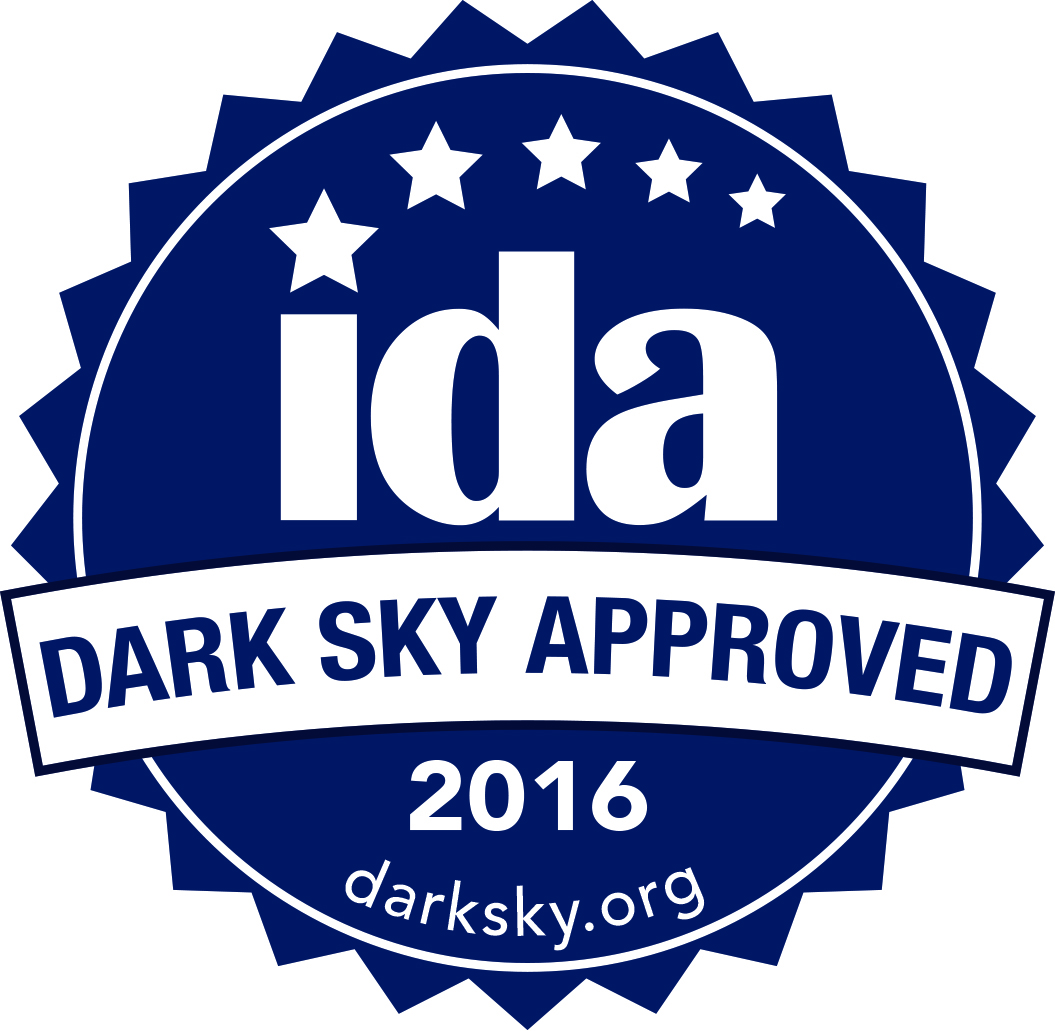 Adjustable Angle
The Peony Sign Light takes the shape of classic barn-style lighting integrated with enery-efficient LED technology. The shade can be rotated by adjusting the swivel for perfect direction of the light.

Fully Customizable
Our Customizable Sign Lights pair perfectly with any of our 7 barn light stem styles. Whether it's a smaller shade for lighting your kitchen sink, or a larger shade for your front porch lighting, the Peony provides a stylish frame for your indoor and outdoor lighting. Available finishes include black, white, jade, mahogany bronze, and cherry red.

Weatherproof For Outdoors
MET certified for outdoor weather conditions, our barn lights are constructed with a steel frame and are coated with a water-resistant powder finish. The heavy duty shade is coated to resist fading and chipping to prevent damage to your lamp over time. Indoors or out, rain or shine, Cocoweb Barn Lights are built to last.

LED Technology
Fitted with the latest LED lighting technology, Cocoweb Barn Lights shine just like natural sunlight with a warm yellow illumination. Our LED Barn Lights are highly energy efficient and produce a brighter light than a 100W bulb while using only a quarter of the electricity. Best of all, our LEDs are fully dimmable and last for over 50,000 hours!

Designed For All Environments
Cocoweb's Barn Light with Cage is designed for all environments, both indoors and out. Our wire cage barn light offers a modern appeal in addition to a trace of nautical features. The perfect light combination for any design!

Dusk-To-Dawn Photocell
The Barn Light Dusk-to-Dawn sensor attachment is perfect for lighting up the night without any effort. The photocell sensor has a subtle, yet effective design will automatically detect shifts between day and night, turning your light on or off when needed without affecting the visual appearance of the light itself. The Barn Light security light will save the lifespan of the light-bulb, as well as money on your electric bill.

Motion Sensor
The Barn Light motion sensor is the perfect security attachment to light up any outdoor space when movement is detected. It's subtle, yet effective design will illuminate your walkway or patio while keeping the visual appearance of your light the same.

Explore the Series
Our Peony Sign Lights can be customized in a variety of different installations to be the perfect match for every area of your home! Complete the collection with our Peony Pendant Lamps, Wall Sconces, Floor Lamps, and Barn Lights!
Specifications
Max Wattage
24 watts
Brightness
1600 lumen (Comparable to 100W incandescent bulb)
Color Temperature
2700K - Warm White
Light Source
Integrated LED
Average Bulb Life
50,000 Hours
Mounting Options
Drywall or Equivalent Only
Light does not mount directly to junction box
Input Voltage
120 Vac 0.2A 60Hz
Output Voltage
24Vdc 1000mA
Dimmable
Yes
Recommended Dimmer
Lutron Skylark series, Leviton Superslide series
Accessories
Motion Sensor (Optional)
Detects motion within 50 feet at 90 degree angle
Operates 24/7
* Lights work with 3rd party sensors
* Motion sensor disables dimming capabilites
Photocell (Optional)
Light turns on only at night
* Lights work with 3rd party sensors
* Photocell sensor disables dimming capabilites
Included in the Packages
Package 1
Barn Light Shade (1)
Barn Light Base (1)
Rubber Gasket (1)
Installation Screws & Hardware
Package 2
Barn Light Stem (1)
* Additional Accessories are shipped separately
View All
Close
Additional Information
| | |
| --- | --- |
| Style: | Peony |
| Shade Size: | 10" |
| Shade Size: | 12" |
| Finish: | Black |
| Finish: | Jade |
| Finish: | Mahogany Bronze |
| Finish: | Red |
| Finish: | White |
| Type: | Sign Light |
View All
Close