Designing the interior of a home from scratch – or even revamping a currently-designed home – can take several weeks, even when we are constantly contributing to our interior design. Professional interior designers with decades of experience tend to deal with lengthy timelines too. Things often take longer than expected as surprises arise, deadlines get missed, accidents or errors occur on the job, and thus, the finish date has to be pushed back.
As frustrating as the latter may be, there are fortunately ways you can speed up the interior design process without a need to stress yourself out or spend significantly more than the initial budget you had in mind. After all, every second truly does count.
Consider the following tips when trying to speed up your interior design by days or even weeks:
1 - Use A Color Scheme Generator
For some, selecting a color scheme for every room in their home is a piece of cake. Others find the exact opposite to be true, that selecting the right colors is a challenge. This may be because they have difficulty deciding what colors match or complement one another or because they simply hate how tedious it is to select a color scheme. Other are merely overwhelmed with how many colors and color combinations exist. We don't blame them!
But one of the quickest ways to come up with a suitable color scheme, besides looking up color schemes on the Internet or taking inspirations from photos of other interior designs, is to use an online color scheme generator to come up with a series of hues you may be interested using in your home. Often, these generators allow you to select some of the colors you want part of the color scheme while they select other additional colors that will look good with them. Also, some of these generators give you the HEX code of the colors they generate, so you can select, say, a paint color using the exact shade of the color you want.
2 - Buy Furniture Sets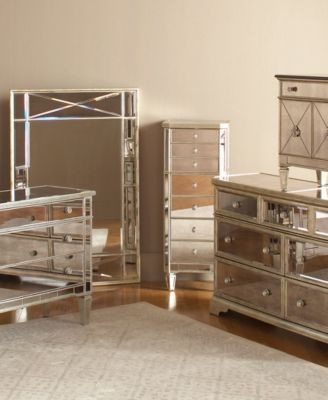 Finding furniture pieces that look good together, are comfortable and attractive, and are within your price range can be a bit of a challenge. For those who have a very specific style or color in mind when it comes to buying furniture, the search can be significantly more difficult. While some find it tacky, buying matching furniture sets is actually a genius idea to speed up the furniture-buying process whether you're designing the living room or a bedroom.
The best part of opting for a furniture set rather than buying furniture individually is that often, you are able to get a good deal on them. Likewise, you're better able to see exactly how much you're spending on all the furniture you'll be placing in a room in your home as everything you need furniture-wise can be conveniently bought or ordered together. Besides speeding up the shopping and ordering process, buying furniture sets can also speed up the design process considering everything in the set usually arrives at the same time.
3 - Purchase Multi-Piece

décor
Like buying furniture in sets can save money, time, and stress so can buying décor in sets. Some décor items that come in multiples might include throw pillows, art or picture frames, wall stickers, candles, towels, decorative bowls, and bathroom accessories (e.g., toothbrush holders, soap dispensers, etc.).
Companies also manufacture items that intentionally match but are sold separately. Nevertheless, opting for these already-matching items means there isn't a need for you to match items your self as the company has already done the dirty work for you. Thus, this means you can buy multiple accessories in one quick store visit rather than visiting several stores just to find items that look good together. After all, the more stores we visit, the more we are likely to buy items that don't look good together or even overbuy things we already have or don't have room for.
Selecting multi-piece décor or already-matching accessories from the same company, you may find that your space will be decorated sooner than you would have expected as your shopping time for these décor items is significantly reduced.
4 - Opt for Stick-On Wallpaper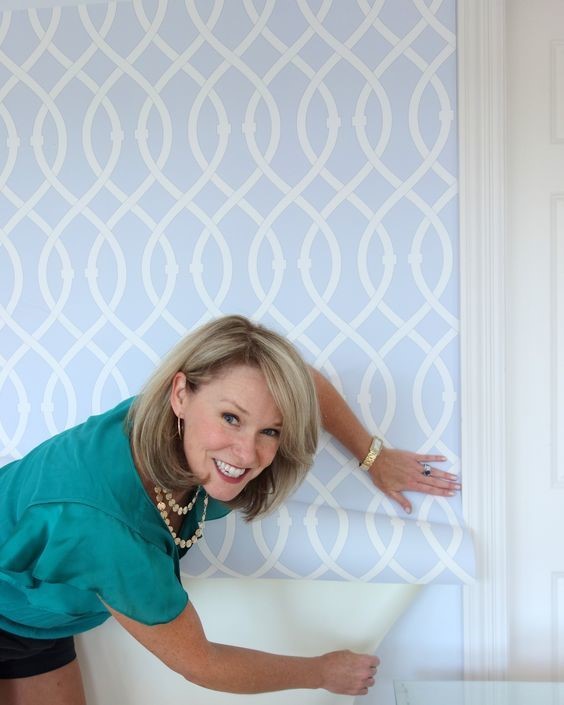 If you're a fan of wallpaper or colorful walls but don't like the time and effort that it takes to produce them, you might be intrigued by the simplicity of stick-on wallpaper. Decorating your walls in this way is literally like taking giant stickers and placing them on the walls of your home. Super easy and quick – much faster than using a small paintbrush to slowly color every square inch of your walls or to cut and paste traditional wallpaper onto your walls, that's for sure!
As a bonus, stick-on wallpaper is very much removable. This aspect of stick-on wallpaper makes it convenient for those who frequently like changing up their interior design, for those who fear permanency, or even for those who live in apartments or rental homes or even school dorms. Your landlord will be happy, you'll be happy, and so will whoever buys or rents your home if and when you move.
5 - Emphasize The Big Picture. Work On Tiny Details Later.
When you're trying to design or redesign your space quicker, it simply doesn't make sense to focus on the décor or the colors of the walls before selecting the things that matter the most: furniture and appliances. Function always trumps aesthetics in interior design whenever we have to pick one or the other.
However, this doesn't mean aesthetics are not important. Instead, this means that when you're in a rush, it's always best to furnish the home and get the appliances up and running, so your home is livable. Then, you can take your time when it comes to the specifics: lush curtains, large rugs, family photographs, flower bouquets, vases and candles, wall art and mirrors, you get the idea.
6 - Don't Fear Seeking Help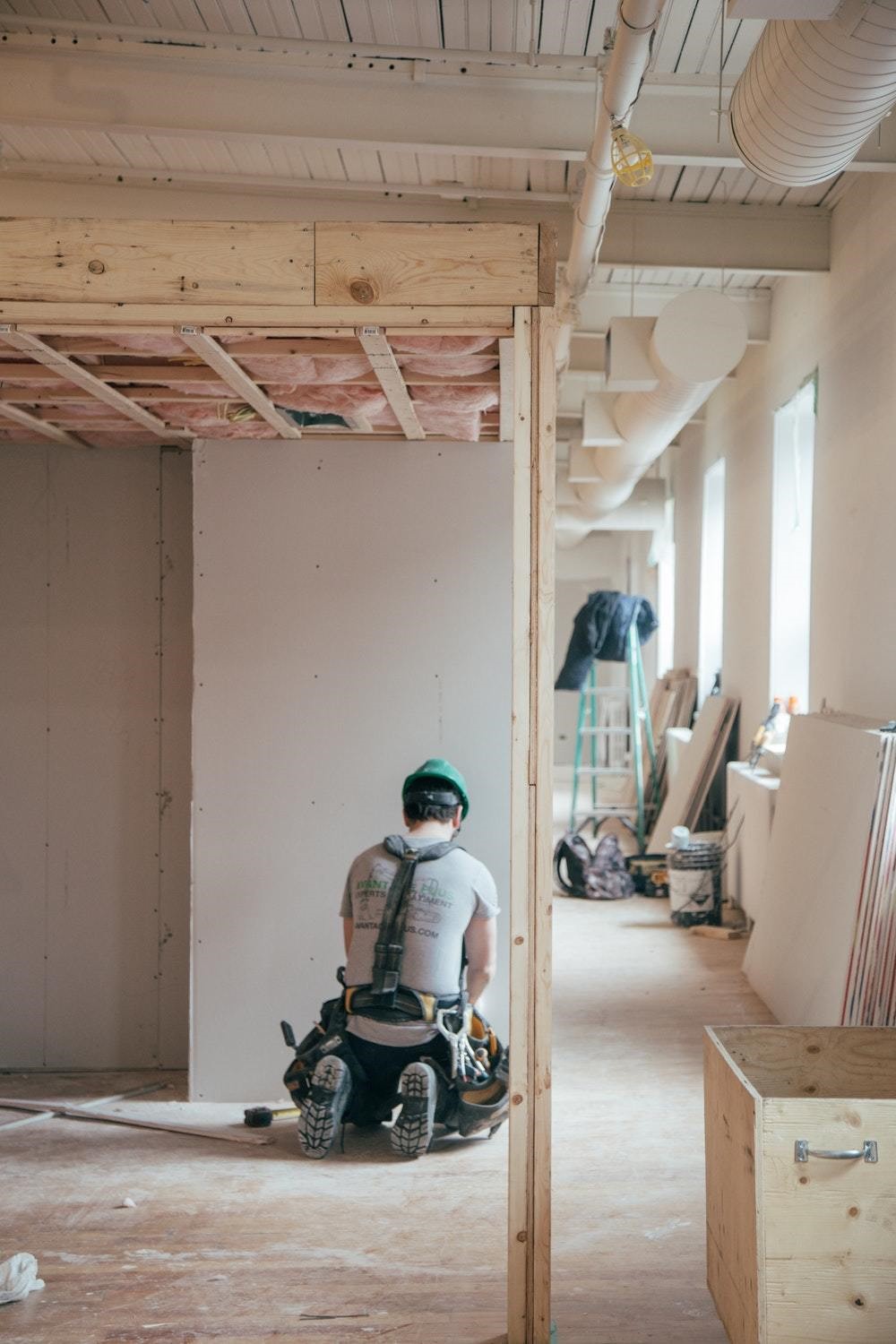 A great way to quicken the interior design process is to have others lend helping hands. If you're working on the design yourself or with just a few other people, you can surely benefit from the help of others whether they be friends, family members, or even professionals. Of course, seeking professionals is going to cost money, so keep that in mind as you consider your overall budget.
Apart from physical helping hands, help can also come in the form of briefly scanning interior design books, magazines, or even social media accounts to help you come up with design ideas for the days you feel less creative. Regardless of the type of help you need and where you seek it, always remember that you never have to tackle your interior design on your own. By getting help, you can not only make the design process go quicker and smoother but also significantly reduce stress, physical and mental labor, and time on your own hands.
Conclusion
Although being patient is one of the best things we can learn to be in life, especially when awaiting a finished interior design, patience only gets us so far. On top of that, it can be frustrating and inconvenient waiting months and months for an interior design to finally be finished. We get the struggle!
On the bright side, there are things we can do to speed up the interior design process. For instance, using a color scheme generator, buying furniture sets and multi-piece décor, installing stick-on wallpaper, emphasizing the bigger details, and being open to seeking help are all things you can do to reduce the length of a home renovation.
If you need more interior or exterior design-related tips and tricks, check out the rest of our blog posts.
Recent Posts
Summertime is going strong and the heat is most certainly upon us. With triple-digit temperatures, k …

You may or may not know, Cocoweb started its roots in lighting. With LED lighting being our specialt …

Picture Perfect:The Art of Lighting Your GalleryWhen entering someone's home, your eyes are immediat …