Punxsutawney Phil may have not found his shadow on Groundhog Day this year, indicating that we'll be getting an early spring, but it's clear to most of us in the United States that winter may actually be prolonged. Many regions across the nation are experiencing record snowfall, rain, cold streaks, and frost. For that reason, it's important that we are well-prepared for the continuing freezes we may be facing for the next weeks or even months to come
While part of preparing for the cooler weather winter has to do with us is dressing warmer, covering our precious plants with frost blankets, and cranking up our heaters, there are certainly other things we can do to our interior designs to make them warmer. Consider these tips:
1 - Invest in some thick curtains
One of the ways cold air can enter our homes and warm air can leave our homes is through or around our windows. Opting for thick, long curtains can help trap in the warmth of our heaters and discourage the winter chill from entering our home.
Apart from having a physical effect on the temperature in our home, curtains with a thick, lush material can have a psychological effect on how warm we feel. We tend to find drapes very warm and cozy as we look at them, and thus, we may psychologically feel warmer than usual. With your curtains featuring a warmer hue, this can also add to the warmth you feel. Sometimes we neglect the power of psychology.
2 - Move furniture blocking your vents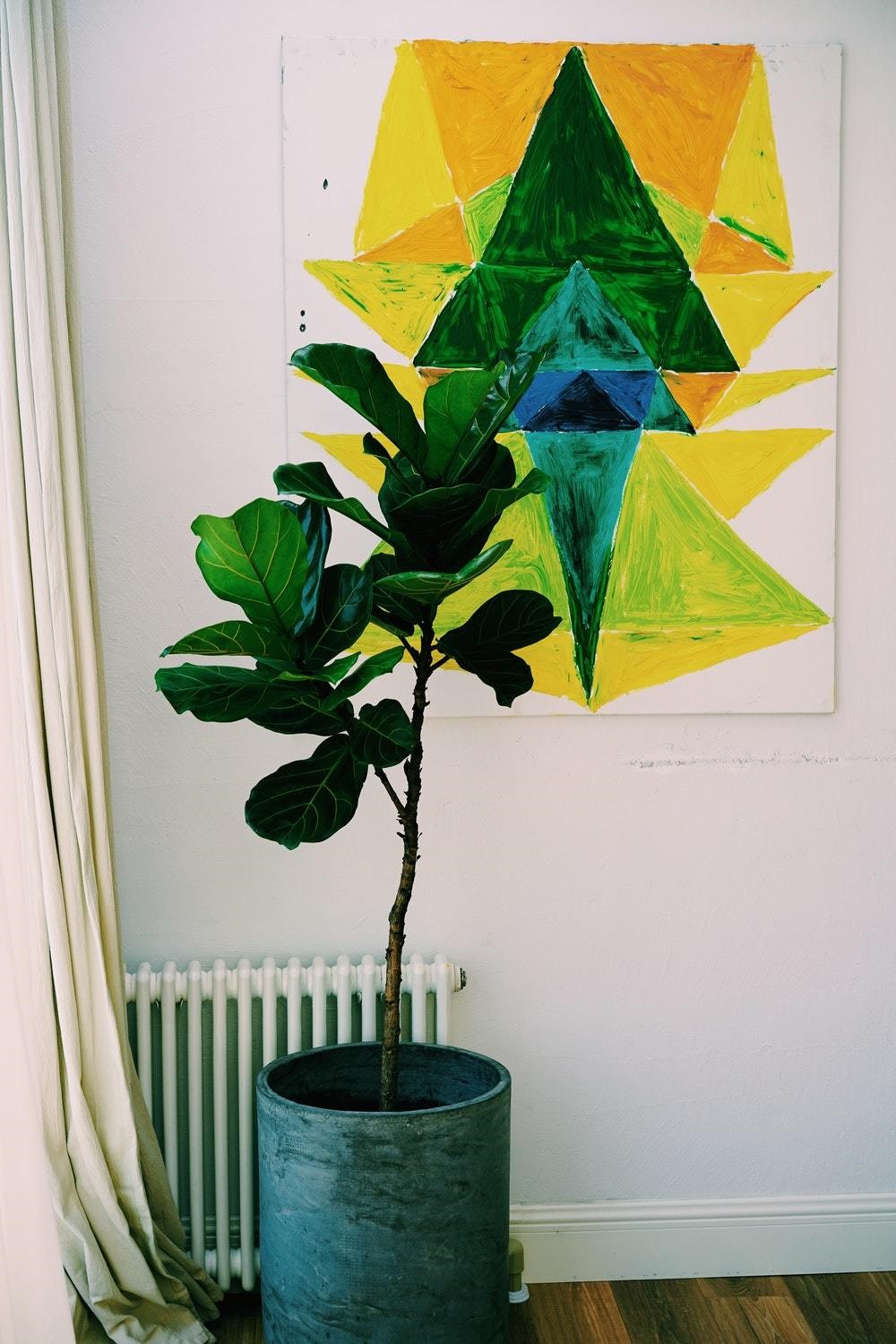 It may seem counterintuitive to move a sofa or chair away from your heater vents as you probably enjoy having a "front row" seat of the heat your vents are expelling. However, in truth, moving furniture away from these vents may be the best thing you do in the wintertime. Your furniture may be blocking the heat from circulating the rest of your home.
As you move around your furniture, don't forget to consider the layout of your interior design. Strive for not just aesthetics but convenience and function. It may take you a few different arrangements to find what works best for you and your space.
3 - Break out the blankets
There's perhaps nothing cozier in the wintertime than blankets. While some people believe blankets are meant for beds, consider the fact that blankets can be used throughout the home if added to the interior design correctly. Many of us have seen couches, rocking chairs, and recliners decked out with a throw blanket or two. While you can absolutely use these throw blankets as well and not merely use them for decoration, just the textural component of blankest can bring warmth and comfort to an interior design.
Apart from adding throw blankets to seating areas, you may also temporarily hang blankets on walls when the weather is extra cold. While this may look odd, the point of this is to trap warmer air in and eliminate the amount of winter air from penetrating your walls and freezing your entire home.
4 - Select a sofa with heat-retaining fabric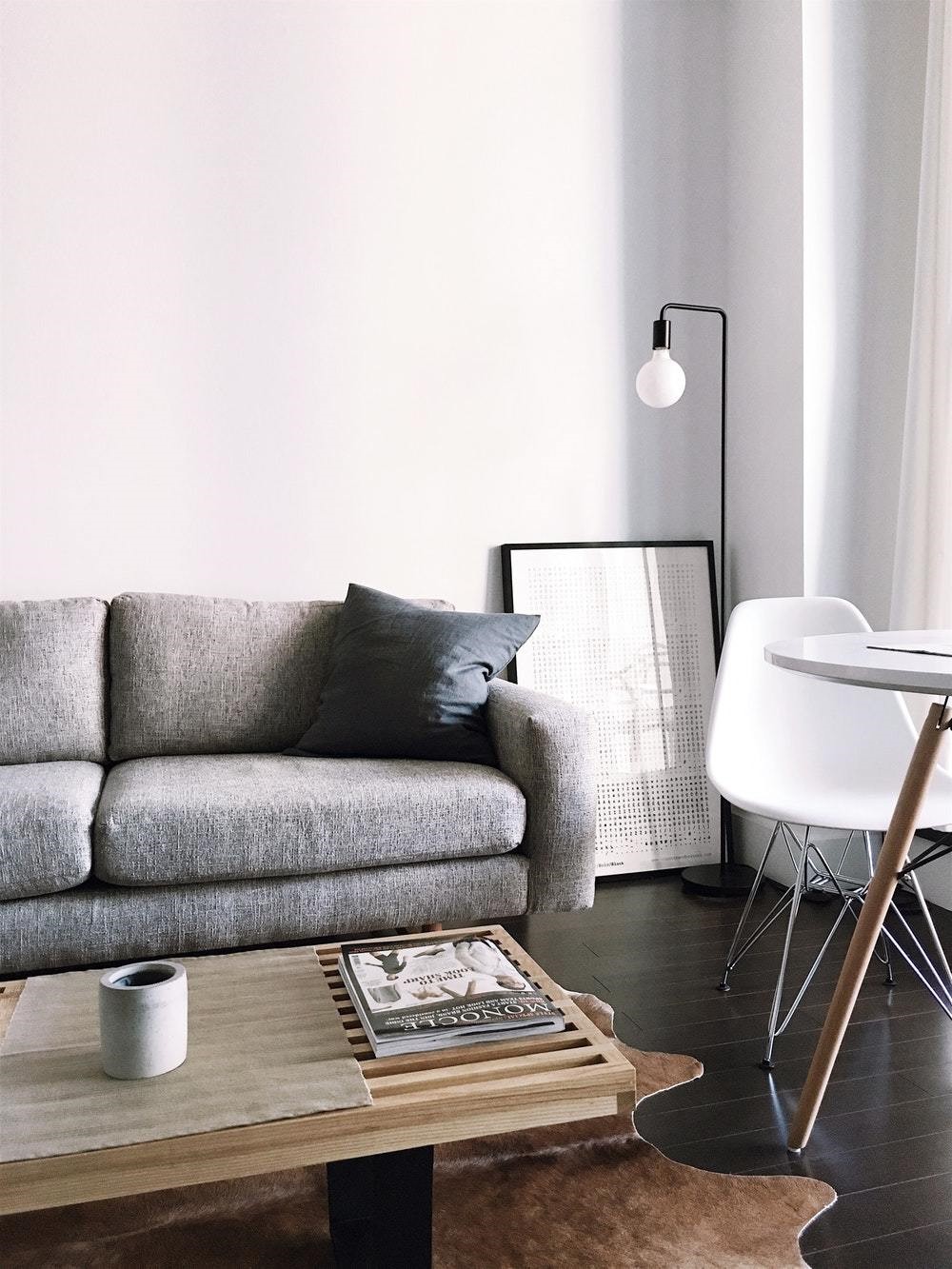 It's little things like selecting a sofa, chair, or other piece of furniture designed for sitting or laying that is covered with a fabric that generally stays warm, even in the middle of winter. You will easily notice the different from a heat-retaining sofa versus one that stays cold, like leather.
If winters get pretty brutal where you live, it'd be a great idea to opt for seats that have wool, nylon, or cashmere. From the latter, cashmere is deemed the best at retaining heat. Cotton can also retain heat, at least better than that of leather and other slick fabrics. However, cotton when compared to the latter three fabrics is still much cooler to the touch.
5 - Seal up areas around doors and windows
If your home is still freezing even with your heater on full blast, perhaps your windows and doors are lacking the proper seal, allowing heat to escape and cold air to enter your home. Doors and windows can be seal with caulk, weather strips, foam tape, new sweeps, or foam insulation and foil stripping. For your door, you may also opt for a door snake, and for windows, you can apply a window film, especially if you have older windows.
As a result of sealing the spaces around doors and windows, your home will not only be warmer, but you can save cash as the energy you're paying for to warm the interior of your home won't be wasted. You may also find that you use your heater less as there's more heat retained within your home in the first place.
6 - Keep your chimney's flue closed when not in use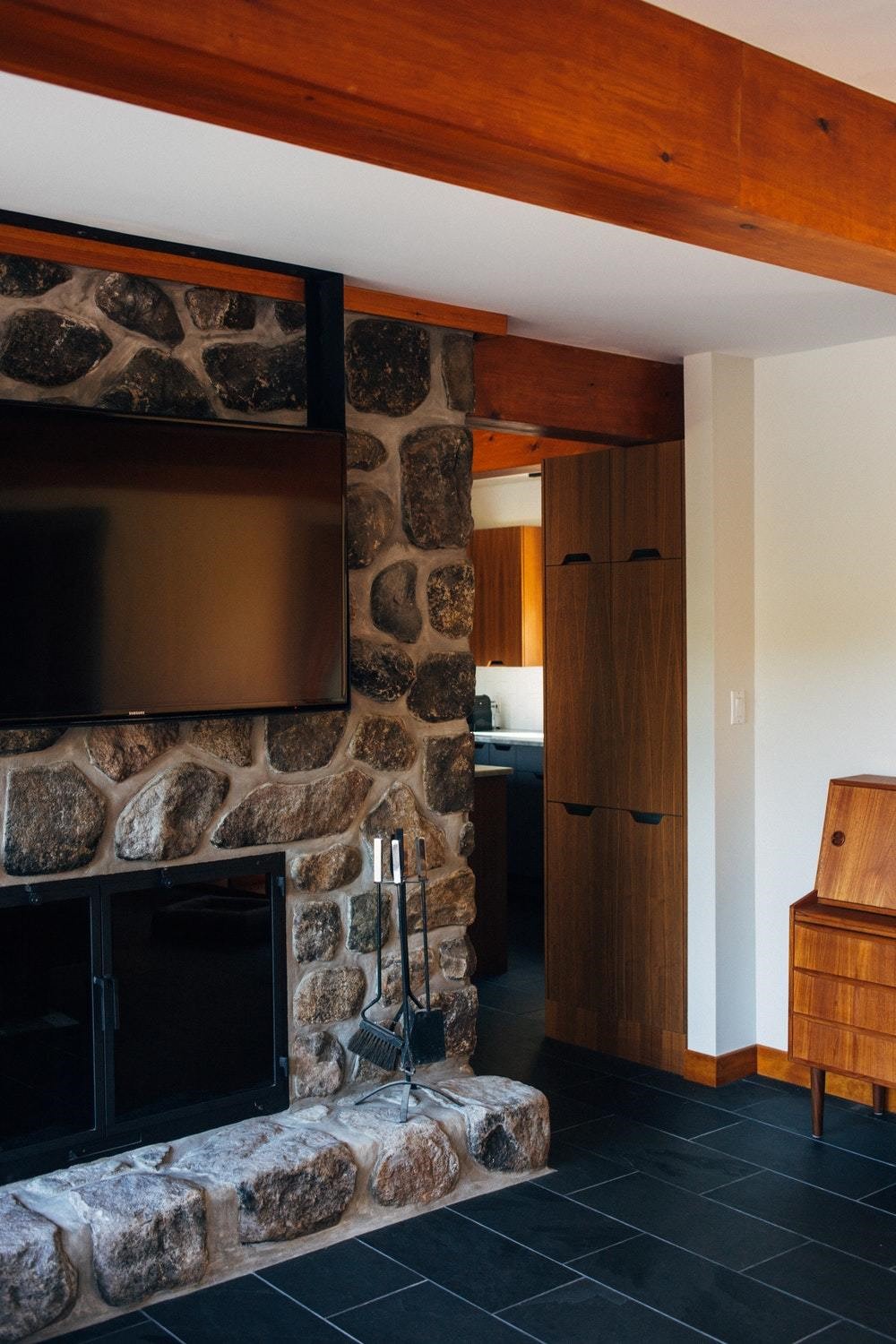 While it's not a DIY or interior design trick, closing your chimney's flue when you're not using it is an absolute must, especially when the weather is colder. Having a chimney flue open when you're not using your fireplace, the whole room may feel chilly as if someone left the door open.
Leaving your flue open only allows heat to escape, and as expected, cold air to enter. Simply closing your flue can allow heat to only enter the firebox and then recirculate back into your home rather than escaping through the chimney to the great outdoors. Like the latter tip, keeping your chimney's flue can also help you save on your next energy bills going forward. Don't let your hard-earned cash literally fly out the window – or your chimney!
7 - Layer your hard flooring
One of the reasons carpet was even invented was to allow us not just a softer walking surface but also a warmer one. Carpet stays fairly warm to the touch after all, unlike most tiles, laminate, and hardwood flooring. While there are treatments that can allow our hard flooring surfaces to better retain heat, still, usually nothing compares to the warmth of carpet.
While not everyone likes carpet or can even have carpet in their home considering some suffer from allergies or respiratory conditions, others may find that layering their hard flooring makes things physically and psychologically warmer in their home. Having warmer feet alone can significantly help us stay cozier and warmer overall. Carpets or rugs may also help to trap cold air from circulating our home, acting as a buffer for those winter chills.
Conclusion
With many of us suffering from extra cold and wet winters this year, it makes perfect sense to try making the home warmer with the latter tips and tricks from investing in thicker curtains to layering your tile and hardwood flooring with carpet or rugs. Even just giving one or two of our tips a go can make for a cozier, warmer home in a snap.
Apart from physically making your home warmer, it's also a good idea to psychologically bring the warmth into your home. One can do this by dressing their rooms with darker, warmer colors and investing in décor and accessories that are deemed cozy such as extra pillows, candles, a fireplace, and books.
If you need more interior or exterior design-related tips and tricks, check out the rest of our blog posts.
Recent Posts
The much anticipated season of the year evoking memories of fireworks lighting up the sky, lighte …

As the days grow longer and the mercury rises, thus begins the time of the year for backyard soir …

An evening spent enjoying wine and pasta al fresco beneath the night sky, to a lively brewery in …