Findings from the Pew Research Center show that 71% of employed adults are working from home all or most of the time. And 54% have reported that, given the option, they would like to continue working from home even after the pandemic.
If this sounds a lot like you, then it might be time to start planning for your own home office — that is, if you plan on spending a lot of time in it! An ergonomic workspace not only boosts productivity, but also makes for a more comfortable work experience. So, here are some things you'll need to take into account when planning for your home office: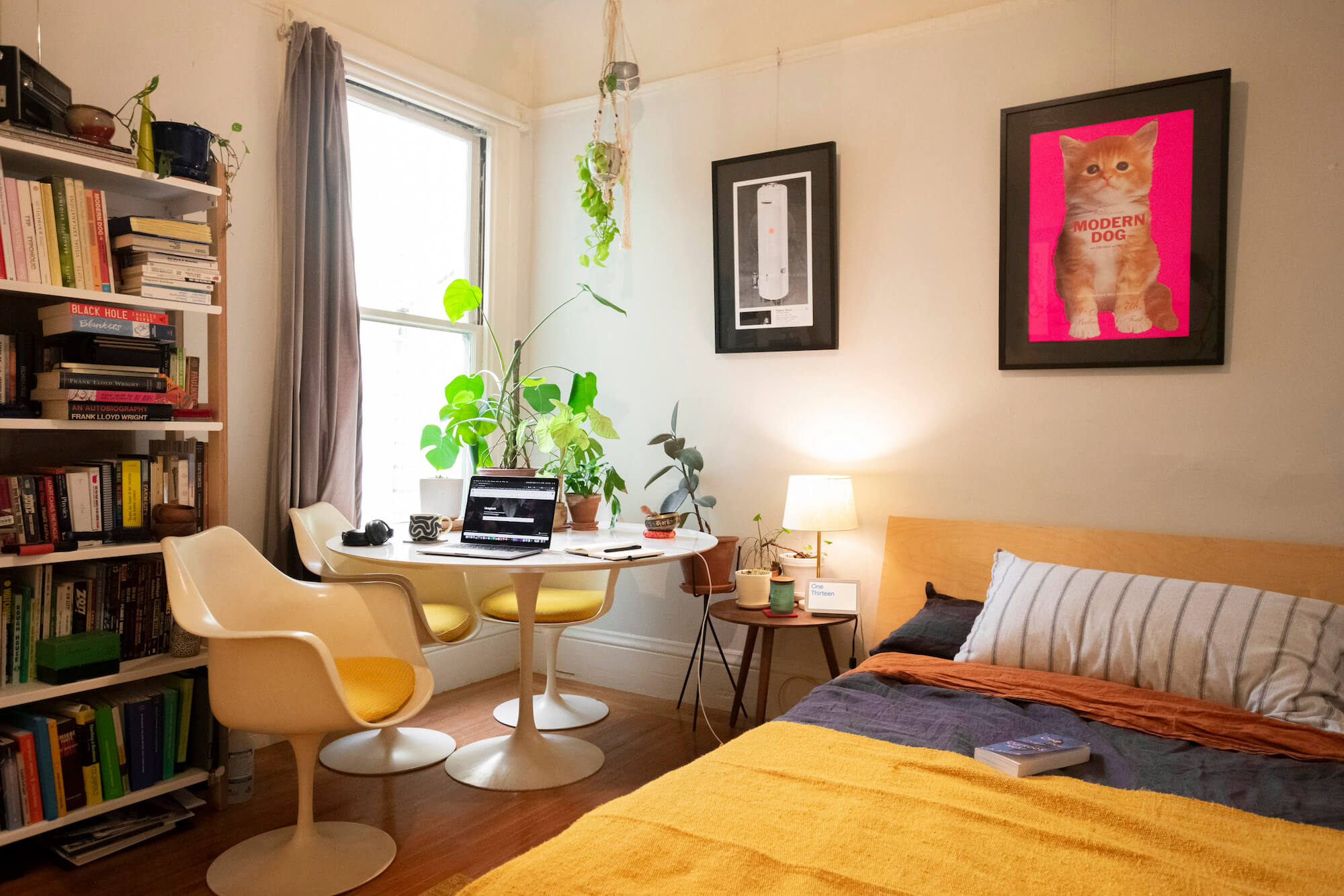 Image link: https://images.unsplash.com/photo-1585634917202-6f03b28fc6d0
Source: Unsplash
Consider the Location and Floor Layout
The first thing you'll need to decide on is the placement of your home office. If you live with children, you could benefit from setting up in an empty room. This way, you'll have some peace and quiet (or at least a bit of it) while you work. And even if you don't have kids, a physical boundary is a good way to establish a work-life balance when it comes to remote working.

If you don't have the luxury of an extra room, you can incorporate your workspace in one corner of your bedroom or any unused space at home. Just be sure you're positioned close to the electrical outlets and that there's enough space for your equipment. For some ideas on how to plot your workspace, try looking through sample floor plans. Carving out a dedicated workspace in a small apartment is very much possible if you get creative!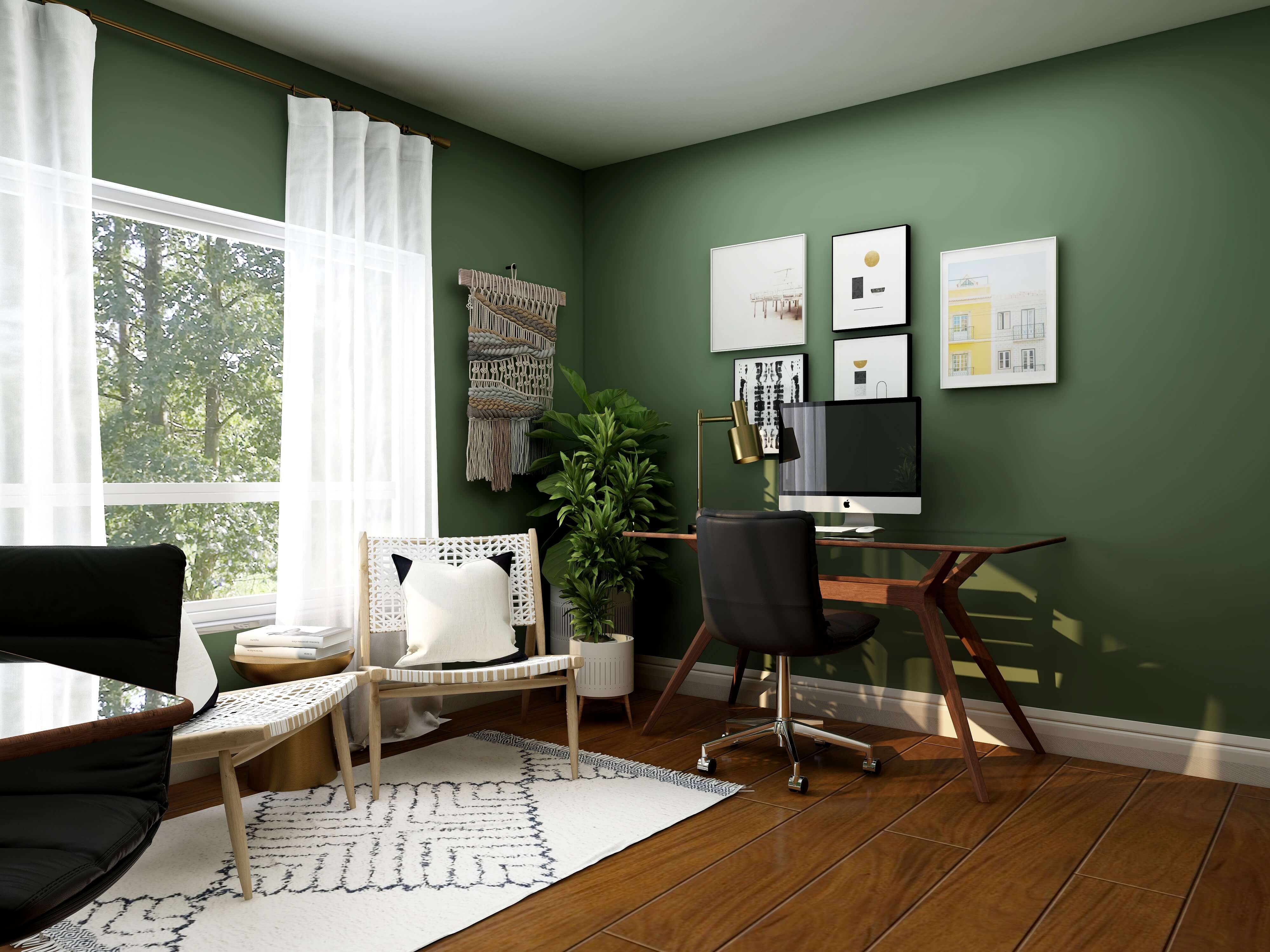 Image link: https://images.unsplash.com/photo-1600494603989-9650cf6ddd3d
Source: Unsplash
Determine Your Budget for the Project
Depending on how much you're willing to shell out, your home office plan can range from simple redecorating to a full-blown home renovation project. For some people, it might only take a few hundred dollars to buy a desk and a chair — et voilá! Their home office is already set up.

But if you want to turn an empty room into a home office or even create an annex in your home, you might want to consider additional financing. Common options are personal loans and credit cards. Remember to calculate your potential spending before opting for one or the other. For instance, credit cards are more suited to smaller remodeling projects because paying your debt by the end of each month often results in zero interest fees. On the other hand, personal loans are better for big-budget purchases because they give you more time for repayments, with a lower interest rate compared to credit cards. If you're not yet sure of how much you need to spend, you can opt for a home equity line of credit (HELOC). This option allows you to borrow as much and as often as you want, given a specific spending limit. But note that you'll need to make minimum monthly payments, depending on principal fees and interest rates.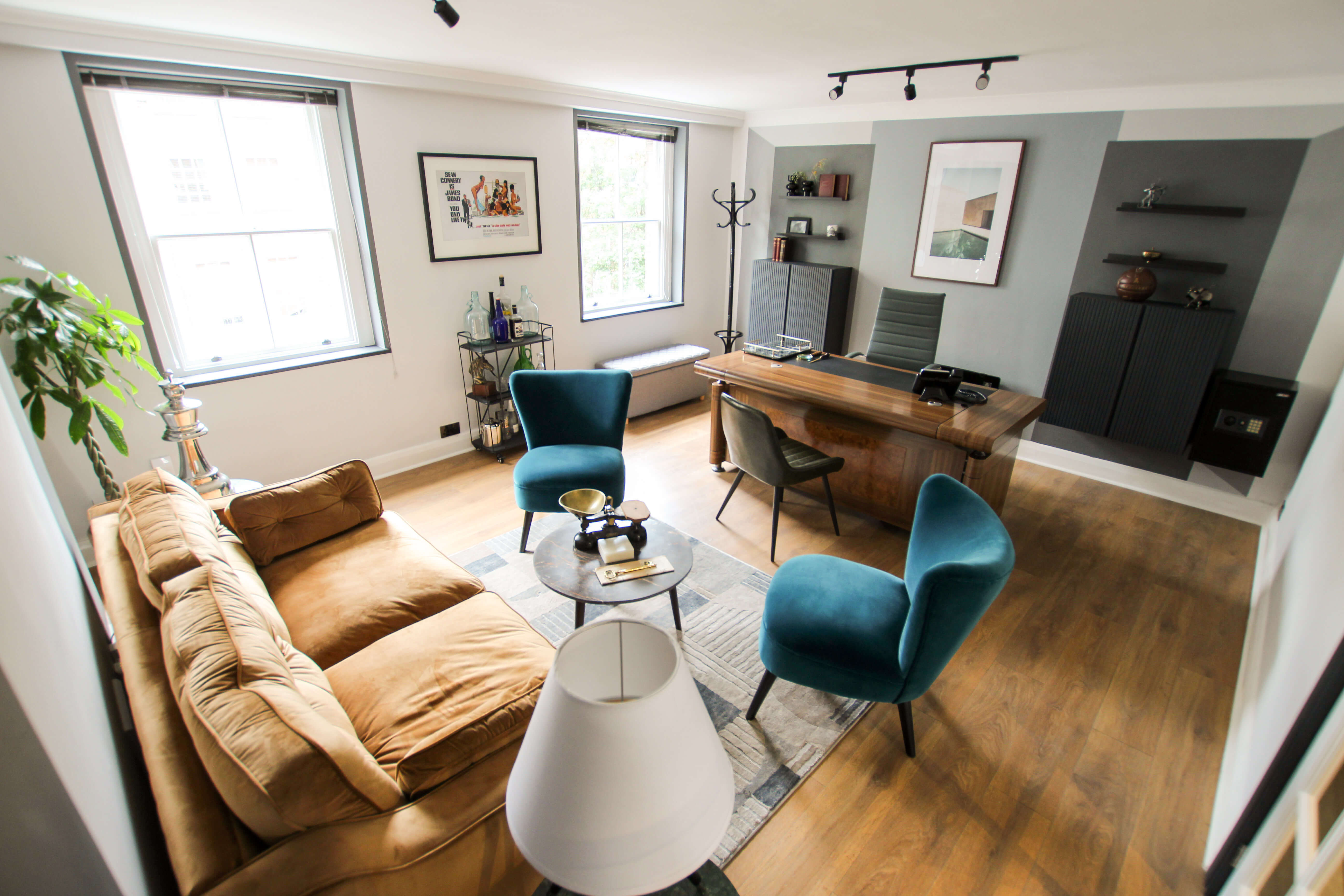 Image link: https://images.unsplash.com/photo-1595846519845-68e298c2edd8
Source: Unsplash
Know Your Workspace Essentials
Desk and Chair
You'll be spending most of your time there, so it's a good idea to invest in quality furniture. For your desk, choose one that's level, so that you don't end up slouching all day. You could also get a standing desk for the option to work either standing or sitting. Just be sure it can fit all your equipment on and has the appropriate slots for cables or wiring. As for your chair, don't scrimp on ergonomic options. Your back will thank you!

Storage Solutions

Wall shelves are good for books and a few knickknacks. However, if you have a lot of paperwork, get a filing cabinet or a chest of drawers where you can store and file folders. As for your writing equipment and other stationery, you can place them either on the table or out of sight in a cupboard. For any extra items, consider purchasing storage boxes or file cases.

Lighting

Lastly, make sure your workspace has a good mix of natural light and artificial light. To maximize this, you can paint the walls a bright color, but make sure it isn't too hard on the eyes. As for artificial light, invest in a powerful lamp that you can rely on during late nights.

Accessories

For the right ambience and functionality, you'll need to decorate your home office properly. Consider unique touches, such as a relaxing nook or plants that can bring life — and good ventilation — into your workspace. Think of additions that can make your office ultra-functional and truly your own.

These are few of the essential considerations when it comes to building your own home office. Although, it all boils down to how the space will affect your productivity and well-being.
Recent Posts
If you are a person who has artwork displayed on the wall in your home, you likely chose them bec …

Findings from the Pew Research Center show that 71% of employed adults are working from home a …

Modern farmhouse decor is becoming widely popular across the world and is loved for its versatili …