Whether you're a home decor connoisseur, creative interior designer, or a simple homeowner looking to spice up your household, barn lights are an excellent addition to bring an elegant flair to the atmosphere, no matter if it's indoors or outdoors. We place high value in our barn lights for a multitude of reasons:
---
Featuring top-notch LED technology
While many varieties of barn lights are widely sold by many companies, only a select few make the effort to invest in something even greater: barn lights that feature LED technology. These LED barn lights are integrated with components that allow for the ultimate power-saving capabilities and long-lasting durability than other common types of light bulbs.
Incandescent light bulbs, which most barn lights and lighting fixtures today use, are rather inefficient in terms of saving power. They generate a lot of excess heat, making it hard to handle at times, and the bulbs tend to blow out quickly, creating a necessity to constantly keep backups in case they go out again. The incandescent equivalent of our LED lighting fixtures would last for only 2,000 hours—which would only be around 3 months. However, our barn lights in actuality would last for up to 50,000 hours... That's approximately 20 years! Thanks to the LED capabilities integrated with our products, we can ensure durability without the hassle of switching out bulbs and dealing with lost energy.

Fit for a variety of color schemes
As of now, our barn lights come in 6 unique colors: White, Yellow, Cherry Red, Vintage Green, Cobalt Blue, and Black. This allows for a wide range of complementary patterns you can use to your fullest advantage. For example, if your kitchen has white walls, light gray marble counters, white cabinets, and a matching floor to boot, a white pendant barn light would be a beautiful match to fit your kitchen's color scheme.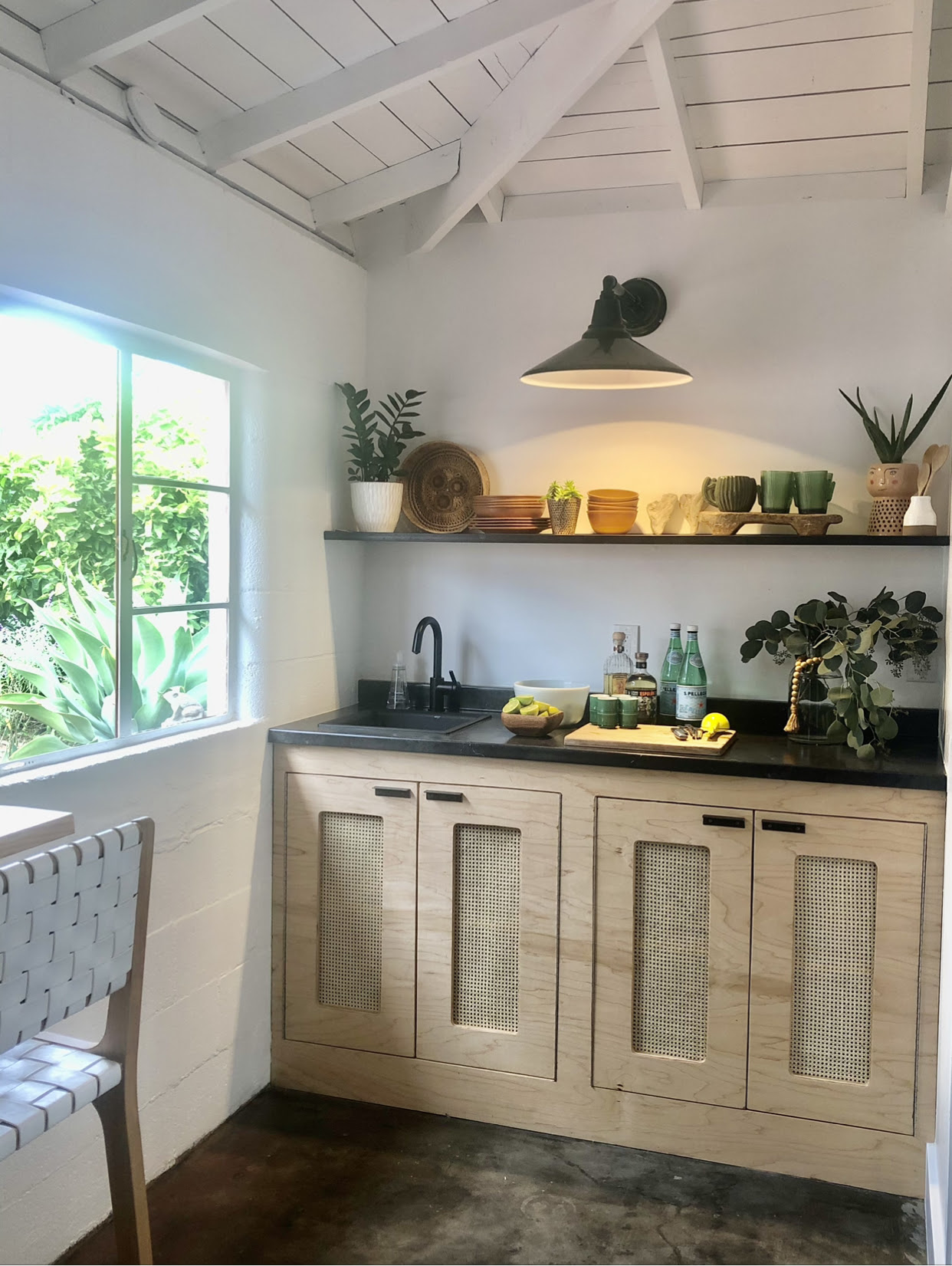 A sleek match to give off a pristine feel for your kitchen.
In contrast, if your room is less pastel and instead comes in darker or more varied tones, any of our eye-popping colors can be a great complementary addition depending on what colors you've chosen for your scheme. Feel free to refer to a color scheme designer to find out what color would best match your layout. In addition, choosing our black barn lights will always be a safe guarantee to match with whatever color schemes you have.

Flexibility in size and length
From as small as 10 inches to as large as 18, our barn light shades come in a wide range of sizes to fit your room perfectly. Our Goodyear brand comes in a size range that is slightly smaller than the Oldage (10-16 inches, to be exact), but they largely overlap with the sizes so that you can feel free to select either style as you please.
Our ceiling barn light stem lengths are completely adjustable, and can be shortened or lengthened depending on how low or high you want it to be.
As for our Gooseneck barn lights, they come with two different arm length options (14 in. and 16.96 in.) to enable further or closer placement on the wall.

Weatherproof against outdoor climates
Many "outdoor compatible" barn lights state that you are able to place your lighting fixture outdoors, but they may not actually be weatherproofed for situations like hard rain or wind. Instead, they are limited to only damp locations, such as under the shelter of canopies or the rooftop protection of a patio. On the other hand, Cocoweb's products are weatherproofed with hand-coated, powdered paint that protects the metal frame underneath from the harshest of climates. We know that location is a big factor in deciding which barn light to buy, so we make sure to give you high quality material to ensure your satisfaction in both indoors and outdoors placement.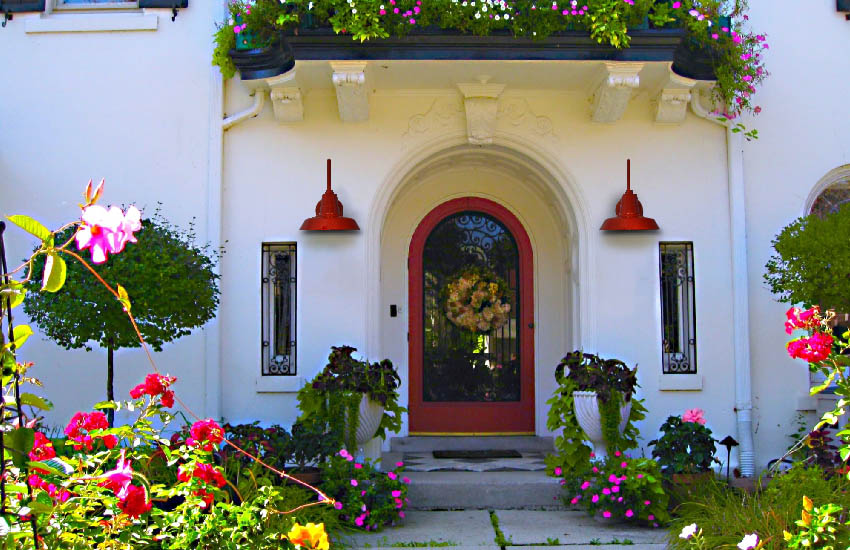 A beautiful addition to your outdoor garden.
Compatible with most dimming products
Our products come with full dimming capabilities that are compatible with the majority of dimming products, allowing you to tweak the illumination to your heart's content. Therefore, not only is the physical length of your barn light adjustable, so is your brightness! Of course, when it comes to dimming product compatibility, Cocoweb's own Electronic Full Range Dimmer is 100% compatible and would be the most suitable fit for fine-tuning your lighting. For an example on what our products look like when dimmed versus not dimmed, feel free to read up on our other blog post titled, The Advantages of LED Lighting.
Recent Posts
Summertime is going strong and the heat is most certainly upon us. With triple-digit temperatures, k …

You may or may not know, Cocoweb started its roots in lighting. With LED lighting being our specialt …

Picture Perfect:The Art of Lighting Your GalleryWhen entering someone's home, your eyes are immediat …