An evening spent enjoying wine and pasta al fresco beneath the night sky, to a lively brewery in a college town. Freshly shucked oysters, steps from the shore, to tapas at a trendy lounge downtown. An intimate café where the sounds of an acoustic guitar and scent of freshly brewed coffee float down the street, to a classic burger and milkshake at an all American diner. Apple pie for dessert, à la mode. While each setting paints a vastly different picture, setting the overall mood of your business is largely dependent on the lighting design.
Restaurant lighting plays an essential role in successfully running a restaurant. Along with the color scheme and wall art, lighting determines the ambience your restaurant portrays to the customer, setting the tone of the entire establishment.
Combining the fields of architecture, interior design, business management, and the culinary arts, the psychology of restaurant interior design, studies the impact of various lighting concepts used in bars, lounges, and dining establishments. Experts suggest, "low lighting creates an intimate, upscale atmosphere, especially in a restaurant's bar and lounge areas, where patrons are more apt to lean close together." Conversely, "bright lighting, on the other hand, produces a more brisk and lively mood. This type of lighting is well suited for more casual establishments."
The lighting effects in a restaurant can largely determine suitable prices to set for the menu, the length of stay for patrons, and even the attire and attitudes of the clientele. A more dimly lit restaurant or bar routinely invites quiet date nights, business dinners, and is often associated with a dress code, seasonal menu or beverage pairings, and a necessity for reservations. Brighter establishments favor more casual and family friendly settings, with a higher table turnover rate. The dimmable feature of the lights at Cocoweb allow dining establishments to adjust the mood depending on the time of day, weather conditions, or if a venue is being utilized for a particular event.
It is also essential to consider the paths your customers and staff will be taking inside and outside of the restaurant. The path from the front door to the dining area, the dining area to the restroom, as well as the dining area to the parking lot should all have adequate light for the conditions.
Many restaurant owners choose to incorporate barn lights in their restaurants for a stylish yet functional look. They can be customized to complement your restaurant's décor, while also retaining durability to withstand the conditions in a commercial setting. LED barn lights are a popular option, as they last tens of thousands of hours and are available in a variety of styles to fit any theme.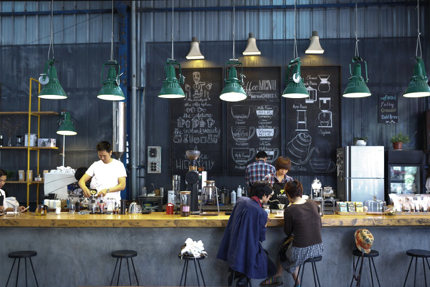 Task lighting is key in a restaurant, and it is important to find the right balance between sufficient lighting to read menus, as well as maintaining enough ambient lighting to provide for a comfortable experience.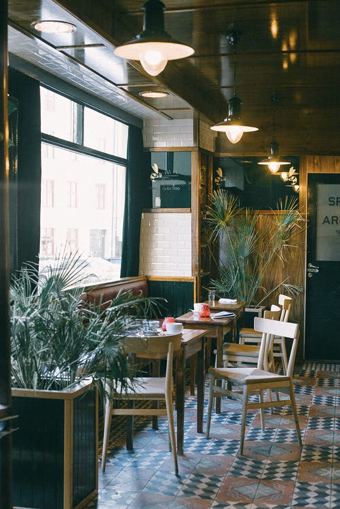 The Customizable Calla Indoor LED Barn Pendant Light as non-obstructive task lighting for individual tables.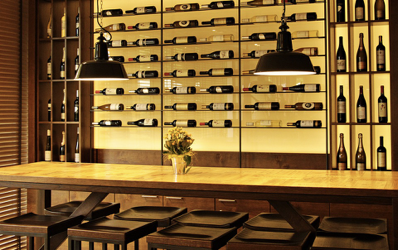 The Customizable Goodyear Indoor LED Barn Pendant Light blends nicely in an upscale, modern atmosphere, and stands out against a backdrop of wine bottles.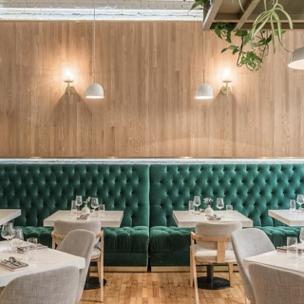 The Customizable Blackspot Indoor LED Barn Pendant Light brings a lively energy into a room.
Accent lighting is used to place emphasis on certain objects in restaurants to assist the space in becoming more visually appealing to customers. A picture light, recessed lighting, or a sconce are examples of accent lighting. Picture lights, such as our Customizable Tru-Slim LED Picture Lightcan also be placed above menus or to highlight daily specials.
With the increased need for outdoor dining comes a need for outdoor lighting. While string lights are a popular option, their function is more ambient. More permanent task lighting fixtures may be necessary to withstand a variety of weather conditions, and customized styles can be used to set your dining establishment apart from the competition. All of our lighting fixtures are MET listed for outdoor weather conditions. The shades are powder coated to resist water damage, and to prevent the paint from chipping and fading over time. Additionally, they are International Dark-Sky Association approved to protect against light pollution.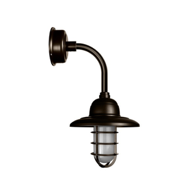 The Customizable Pottery Indoor/Outdoor LED Barn Light lends itself nicely to industrial designed patios.
Outdoors, pendant lights attached to canopies outdoors add a sleek and elegant touch to the environment. Adding a downrod protects the cord from movement due to winds and accentuates the minimalist and understated design.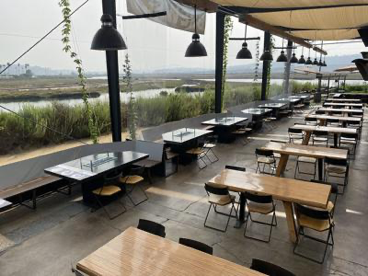 10" Blackspot LED Pendant Light in Black with Black Downrod can be equipped with one of Cocoweb's versatile multi-length downrods to hold the lamp firmly in place along windy balconies and rooftops.
The 14" Oldage Double Post Lights are suitable for a dining patio overlooking a town center, providing ample illumination for customers while inviting passersby to dine.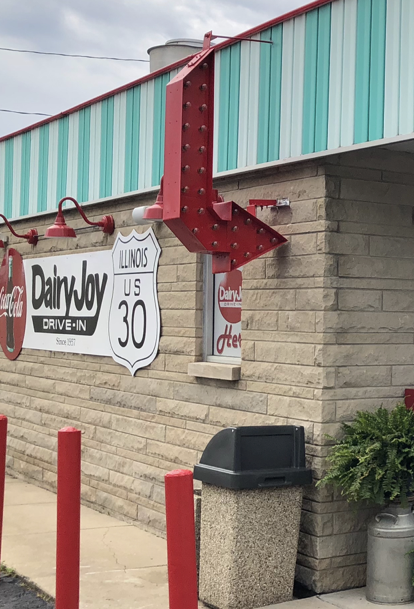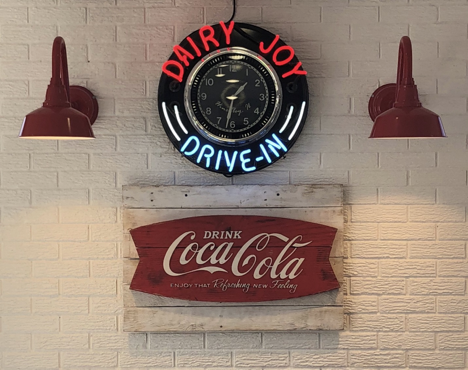 Cocoweb's Customizeable Oldage Barn Light is a vision of Americana in both indoor and outdoor settings at the Dairy Joy Drive-In.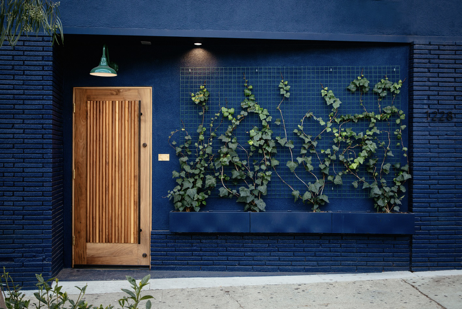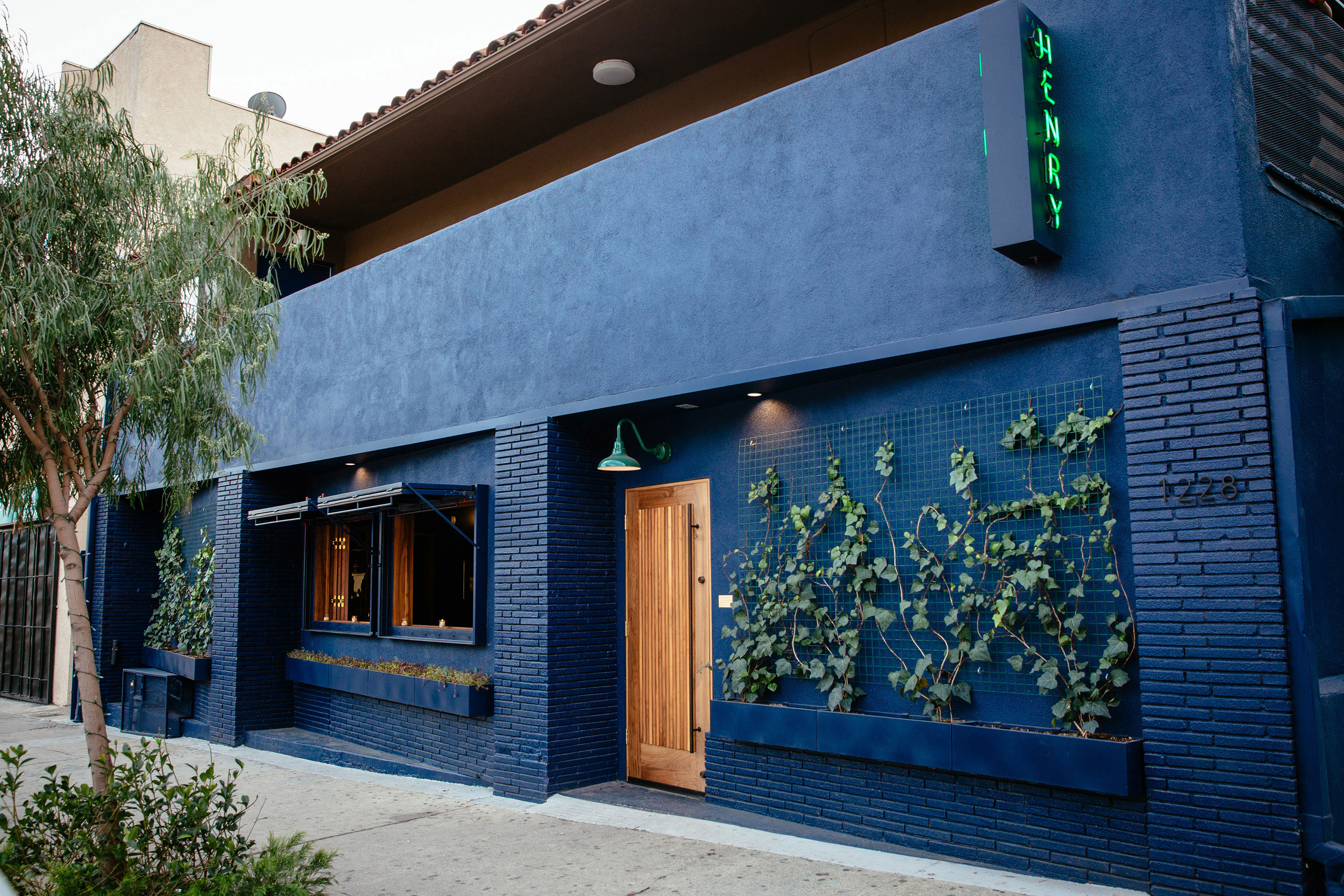 Customizable Dahlia Barn Lights on display at Bar Henry
Recent Posts
Throughout history, before the advent of electric piano lights, pianists would practice and perform …

Outdoor illumination keeps homes and businesses visible at night, while helping to dissuade crime …

Sign Lights, with their classic gooseneck design, differ from traditional wall mounted lights, in …