---
14" LED Piano Desk Lamp - Antique Brass
14" LED Piano Desk Lamp - Antique Brass
$257.00
- FREE SHIPPING - SHIPS WITHIN 24 HOURS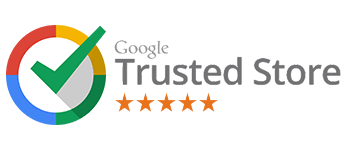 ---
PRODUCT DESCRIPTION
---
Multi-Functional Desk Lamp
The LED Fort Lauderdale Piano Desk Lamp was designed for multi-functional purposes. It can be used as a reading lamp, a piano lamp, a night light, or a general purpose desk lamp.

Material
This lamp has a high quality durable aluminum body with a Antique Brass finish, featuring the ultimate level of craftsmanship and refinement.
Three Dimmable Brightness Levels
Dimming the lamp is very simple! You can dim the lamp using our new one-touch dimming system. You're able to easily control the level of brightness to set the mood best for the task you're undertaking. Whether it's for studying, music, reading, relaxing, or just coffee time, the brightness can be changed with a touch of a finger anywhere on the base of the lamp.
Versatility
The lamp has a one-point adjustability feature allowing you to adjust the lamp to your desired height.
Energy Efficiency with a Touch of Green
This Cocoweb eco-friendly LED piano desk lamp does not contain any mercury or emit harmful UV radiation. This lamp uses less than 10 watts of power to provide a superior light than that of a 120 watt incandescent bulb, and last more than 50,000 hours. It is an irreplaceable lamp that will save you money in energy costs and will pay for itself within the first 2-3 years. With normal usage of 5 hours a day, this lamp should last you a good 20 years!
Best In the Industry, 2-Year Manufacturer's Warranty!
---
PRODUCT SPECIFICATIONS
---
Power Source: Plug- in adapter
Material: Aluminum
Listing: UL listed
Bulb: Pre-installed LEDs
Power Usage (watts): 9
Color Temperature (K): 2700
Light Output (lumens): 650
Dimmable: Cycle through three modes of brightness by tapping on the lamp base
Lighting: adjustable directional
Lifespan (Hrs): 50,000
Power Cord: 10-foot; Black
Shade: 14" x 1-5/8" x 1-5/16"
Base: 6" Diameter Circular
Lamp Height: 16" Fully Extended
---
Product Reviews
Write Review
Impressed

Posted by Jake on 19th Jun 2015

First of all, the color on this is just stunning, The quality is definitely one of the best. I am thoroughly impressed with this.

High-quality lamp

Posted by Ted in San Diego on 28th May 2015

This lamp is a wonderful compliment to our piano. I was concerned about buying a relatively expensive lamp over the internet, but it met and exceeded my expectations. The ease of adjustment and quality of knobs is top-notch, and I enjoy the using the touch-sensitive body to turn on/off and adjust the intensity level. The LED light makes our sheet music easy to read when the room is dark.

I love this light!

Posted by David on 8th Jan 2015

I am very impressed with this light!! The dimming is great and this is definitely a high-quality lamp.

Great product

Posted by R.B. on 7th Jan 2015

This was a gift for my wife for her piano. She really likes it as it makes reading the music sheets easier for her.
Customers also viewed