We here at Cocoweb are proud to present the launch of our brand new website: Cocoweb.com. With the launch of our new Living and Sport lines, plus the anticipation of our Electronics line, we felt it was time to update and create a brand new website that's just as sleek as our new product offerings. Our website is simple, yet offers many different features and design qualities which sets it apart from other online eCommerce markets. The new Cocoweb.com will grow along with our product line and will give every customer a user-friendly and visually stunning experience.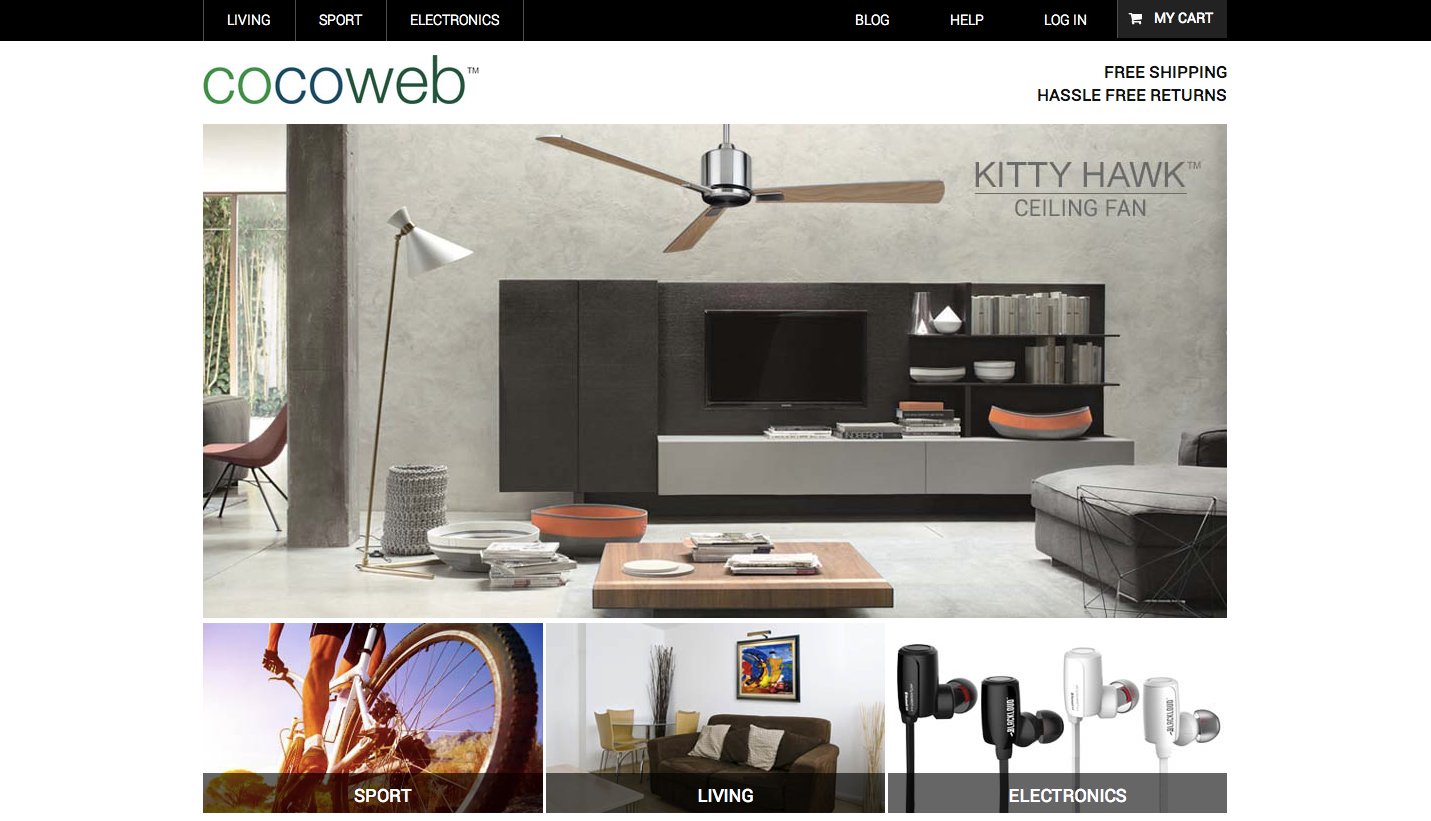 Cocoweb Hompage
Our website starts at a main portal that will allow you to navigate with ease to either the Cocoweb Living section, which is all home products, the Electronics section, which is coming soon, or the Sport section, which holds all of our sports and recreation offerings. The main changes we have made to our website are:
Simple and intuitive navigation paired with a visually stunning design.
Share, tweet, and like our products on social media.
A much more diverse product base with the same high quality you know and love from our company.
A live chat feature which will allow you to connect with someone at any time.
A picture light measuring tool which will help you calculate the exact length of picture light you should buy for your art.
Cocoweb Living
The Cocoweb site is live today, so feel free to navigate and check out all of our special features. Our website is consistently growing, and we will continue to offer more interactive features as well as a more diverse product line. Cocoweb.com will continue to advance into a website that offers cross-platform visuals and features for, mobile, laptop, and tablet devices along with our swiftly growing product line. We want to continue to offer high quality service, premium products, and a specially designed website experience, and we hope to do this in many areas of your interest.
Recent Posts
Modern farmhouse decor is becoming widely popular across the world and is loved for its versatility …

Summertime is going strong and the heat is most certainly upon us. With triple-digit temperatures, k …

You may or may not know, Cocoweb started its roots in lighting. With LED lighting being our specialt …