---
High Powered, Dimmable LED Piano Floor Lamp
High Powered, Dimmable LED Piano Floor Lamp
$289.00
- FREE SHIPPING - SHIPS WITHIN 24 HOURS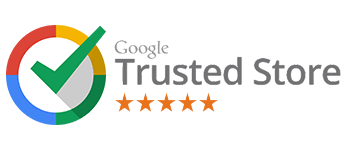 ---
PRODUCT DESCRIPTION
---
Crafted using only the finest materials, and with years of perfecting what the buyer wants out of a lamp, this Cocoweb FLED-GPS lamp is amongst the top favorites of many piano players and designers today. The base of the lamp is lined with felt cover, allowing placement on any surface without scratching or leaving any marks. This lamp is a perfect addition to any home while adding a nice elegant look to any room. All Cocoweb lamps do come pre-installed with a long lasting LED lighting array, providing over 50,000 hours of light per bulb, while only using a fraction of electricity when compared to what any standard incandescent bulb consumes.


Versatility

The design of this lamp was crafted to add a presentable light amongst your furniture, perfect for designers or piano enthusiast. The lamp has 6 points of adjustability, allowing you to turn and twist it however you would please.


Design and Versatility

The Cocoweb FLED-GPS offers a perfect solution as a reading lamp, a piano lamp, designers floor lamp and more. The base of the lamp is lined with felt to protect your flooring, removing all possibilities of it scratching, or leaving residue marks from rubber feet used in most lamps. This light also pairs well in any home office adding a touch of traditional design, while providing ample light.


Eco Friendly

The integration of this lamp with a LED bulb allows it to outlast other lighting products in the long run. One LED bulb can outlast 6 Fluorescent bulbs, 20 halogen bulbs, or 40 incandescent bulbs, saving a lot of space in our landfills. Also, the LED array contains no mercury and uses a fraction of the electricity of other lighting products.


Advanced LED Lighting

Cocoweb has been a top seller of LED products. Each light fitted with a pre-installed LED Lighting array, more commonly known as a light bulb. The Array consumes only a quarter of the electricity when compared to standard incandescent bulbs while providing just as much light. Each LED array is rated to last for over 50,000 hours.




---
PRODUCT SPECIFICATIONS
---
Power Source: corded-electric
Material: Metal
Bulb: Pre-installed LEDs
Finish: Black
Power Usage (watts): 12
Style: Traditional
Color Temperature (K): 2700
Color Rendering Index: 90
LEDs: 24 LED Diodes
Dimmable: Yes
Lighting: adjustable directional
Lifespan (Hrs): 50,000
---
Product Reviews
Write Review
Showing reviews 1-10 of 13 | Next
Great grand piano lamp

Posted by Unknown on 26th Feb 2017

Purchased this lamp for grand piano: By placing lamp in back of left shoulder, the full fallboard and keys are lighted. Easily assembled; great visibility for piano.

Nice lamp, if it proves to be reliable.

Posted by David F. on 16th Feb 2017

I believe it should work very well for my needs. It seems well constructed, has nice features, and has excellent illumination. It assembled easily, although care should be taken to properly align the parts, and not damage the threads or screw heads.

To my eyes, the color appears to be close to that of a warm white incandescent bulb. I much prefer this over cooler color lighting. I also really like the continuously adjustable dimming feature.

For the light to be centered over middle C, the lamp post must be positioned just in front of the piano, and immediately to the left of the lowest A. This gives even lighting to the music and keyboard, with no annoying shadows. I tried positioning the post and base just to the left of the piano, and did not like the lighting at all.

I have an upright piano, and I like to have the top board open when I play, to enhance the sound. A typical piano lamp that sits on top of the piano does not have a long enough reach to properly light the music and keyboard. This one should work fine.

My only real concern is for the reliability of the LED assembly. When I first plugged in the lamp and turned it on, it would flash as I adjusted the dimmer, then go off when I would stop turning it. I turned it off, then tried again, with the same thing happening. I turned it off and came back after a while, and it worked fine. I used it several hours later yesterday, and it worked fine. It's OK today. If the problem happens again, I will be contacting Cocoweb.


perfect piano lamp

Posted by Jean-Daniel Portigheis on 31st Jan 2017

I really had troubles finding a floor piano lamp in Europe (I live in Switzerland). I found the Cocoweb site and ordered it from the US.
My point is that I didn't want my grand piano to be opened all the time at the music shelf area and collect all the dust. A classic fixed piano lamp should be removed all the time in order to close the front top board, which really is a pain in the neck.
With a floor lamp, no problems at all...
This one has a very nice design and the warm led light is perfect for both the keyboard and the sheet music.
Only regret is that it is only delivered with a US plug. I had to buy a adapter.
Overall, I'm very happy...

Good.....

Posted by Ben Dk on 7th Jan 2017

The recipient liked the gift, but it was missing the screw to connect the pieces. Unable to find black screws of this specific size. But great service who responded to my call and ship parts free within 24 hours.

Suggestion for Improvement

Posted by David W. on 28th Dec 2016

I wrote a 5-star review 11 months ago. Besides suggesting that the lamp could be a couple of inches taller, now I've found that the lamp head tends to sag from its horizontal position over time. I had to really tighten the first (lower) joint down (for it carries the more load), but I was afraid that I could break the lever if I had to do it repeatedly. My suggestion is to redesign the joints; I believe that the contact surfaces between the parts are just too smooth. (Noticed that a reviewer of last June also pointed out these issues.)

Assembly difficulties

Posted by Margaret on 20th Dec 2016

This lamp was a bit hard to assemble, particularly screwing the lower vertical segment to the base. Perhaps you can consider shipping the lamp fully assembled. Other than that, Perfect!

Elegant fixture, plenty of light

Posted by Andy on 12th Dec 2016

This beautifully styled lamp looks great when it's off but contributes significantly to lighting up the entire room (15' x 15') when it's turned on completely. Appreciate that there's no rheostat on the floor to step on. Lamp is dimmed by turning knob on pole.

Great Piano Lamp

Posted by Carolyn T on 29th Sep 2016

This is far and away the best piano lamp I've ever had. The best thing about it is that it does not cast a shadow on the keyboard, something I've had to contend with in the past with other piano lamps. I am using it next to my 7-foot grand. Because of the dimmer, I can have exactly the right amount of light for me or for my piano students who also love this lamp. Besides all of this, the price was very reasonable and its beautiful modern design is great looking. So this lamp scores high in both form and function. I couldn't be happier with it!

Fantastic

Posted by Chris on 31st Jul 2016

The High Powered, Dimmable LED Piano Floor Lamp is beautiful and so very easy to assemble . Shipping was fast - the same week!

Great lamp, great company

Posted by Unknown on 3rd Jun 2016

This is an expensive lamp and I did much research prior to purchase. There are lots of goods and a few bads with this lamp, hence only four stars.

Performance: The lamp (sort of) works as intended--read on. It's 19" LED array produces a fairly wide pan of light left and right and the LED array can be rotated approximately 30 degrees depending upon your preference for shedding more light on the keyboard or music desk or something in between. The color temperature of the LEDs is not a bright daylight temp but more of a soft white temp and is good for high visabilty of both the keyboard and written music. There's plenty of light if you turn the dimmer to full blast. If you have been using another piano lamp, this one will probably alter the appearance of your keys a bit--not a big deal. The LEDs can be very bright on high and I find myself using the dim feature most of the time. The LEDs emit almost zero heat. In terms of lighting performance it will do what you want. The 19" LED array is made up of 24 individual LEDs.

Desigh: This lamp is very stylish. The base is substantial and sits evenly on a carpeted floor and is quite slim in height. The adjustment features are a plus. I use it with my Yamaha C3X (one hell of a piano!). The music desk of the C3X is about 33" in width. The LED array is 19" in length. It would have been nice to have the LED array a bit longer so that the light-emitting array could be more symmetrically placed in front of the music desk with 14" (= 33" - 19") on each side. In order to get as much left-side/right-side eveness as possible I must place the main stem about 1/4 inch to the left of low A on the keyboard and on the inside of the piano almost touching the key bed. This position gives great light on the right and left sides of the keyboard with acceptable light on the highest and lowest octaves. This is not a big deal and gives me reasonable symmetry with about 8" of open music desk on the right and about 5" on the left. My left hand never hits the stem. However, for some pianists the close proximity of the main stem to low A may be a negative. When in this position the lamp is about 5" or 6" above my head and it is not a bother as there is no direct light into the eyes. If you are over 6' tall however the LED array height could be a problem. As pointed out by another reviewer, the first arm above the main stem (which is 4" in height) should have been a bit longer. This would have placed the LED array higher above the seated player. Likewise the first adjustable arm above the main stem could be a bit longer. This would have allowed a more even spacing of the LED array across the music desk. I find that placing the main stem on the outside of the left rim of the piano to not work as this position really limits the light over the right side of the desk and keyboard.

The design is not flimsy but it's perhaps not as subtantial as you might think from the pictures. While the design does allow many adjustments to suit personal tastes it's not meant to be adjusted continuously. My suggestion is that once you get it adjusted to your likes, leave it alone except for turning it on/off and dimming. Incidentally, the on/off switch is part of the dimmer. The switch and dimmer have a solid feel. Also I would limit the number of times you use the two adjustment knobs as (with other desk lamps, etc.) these knobs probably have limited staying power and might allow the LED arm to sag if tightened and untighted too much. You don't want to find out; adjust both knobs and then leave them and the lamp position alone.

Assembly: In general the lamp with all it's moving parts is a bit cumbersome to assemble. I would assemble it on a carpeted floor or on towels. My main criticism with assembly has to do with the AC adapter inlet where the stem fits into the base. The stem is secured by two screws and it's best to have someone help as the inlet collar does not accept the stem with ease; the collar should be been a bit longer given the need to move the heavy base when alligning the screw holes. Also be very careful to not cross-thread the screws. And make sure your Phillips head driver really fits the screw heads snuggly. The graphic of the assembly above the stem shows the lamp can be rotated 360 degrees. This is an adjustment I don't need to make and I've not looked into it further. If you use this lamp with a grand piano I can't image why this adjustment would be needed.

Other: Cocoweb is a great company and they answered my questions accurately and they stand behind the product. The LEDs have a supposed 50,000 hour life. I assume this is an expected value life. If so, there's a standard deviation involved (not reported); some LEDs may get more life and others may get less, maybe a lot less. The lamp comes with a two-year warranty including the LED array. After that you can buy LED arrays for (I think) $40 + shipping. You won't find this proprietary LED array at Home Depot. I am unsure whether the lamp must be returned to Cocoweb for LED replacement or whether the owner can DYI. I add that the whole LED array must be changed; individual LEDs are not changeable (from what Cocoweb told me). This lamp is appealing in that you can completely close your grand piano and not have to remove a clamp-on type lamp from the music desk first.

Summary: This product works and produces the light you need where you need it. And for grand pianos it's probably better than their smaller, less expensive version. Any negative comments above are only mentioned to help the buyer with the fine points. This lamp is the best thing going on the market today for grand pianos.

Showing reviews 1-10 of 13 | Next
Customers also viewed