"On this Veterans Day, let us remember the service of our veterans, and let us renew our national promise to fulfill our sacred obligations to our veterans and their families who have sacrificed so much so that we can live free."
– Dan Lipinski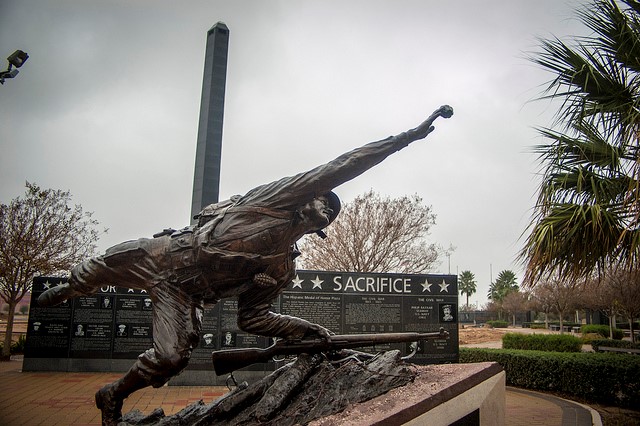 "Veterans Memorial in McAllen, Texas" – by Elitist Czar, Flickr
To celebrate our veterans who served our country and fought for our freedom, we honor their courage and sacrifice on November 11 th, Veterans Day. Veterans Day, derived from Armistice Day, is a day of tribute to our veterans who hold the freedom of this country to the highest regard.
In the honor of those who served during the First World War, President Woodrow Wilson named November 11, 1919 as Armistice Day, claiming, "To us in America, the reflections of Armistice Day will be filled with lots of pride in the heroism of those who died in the country's service and with gratitude for the victory, both because of the thing from which it has freed us, and because of the opportunity it has given America to show her sympathy with peace and justice in the councils of the nations."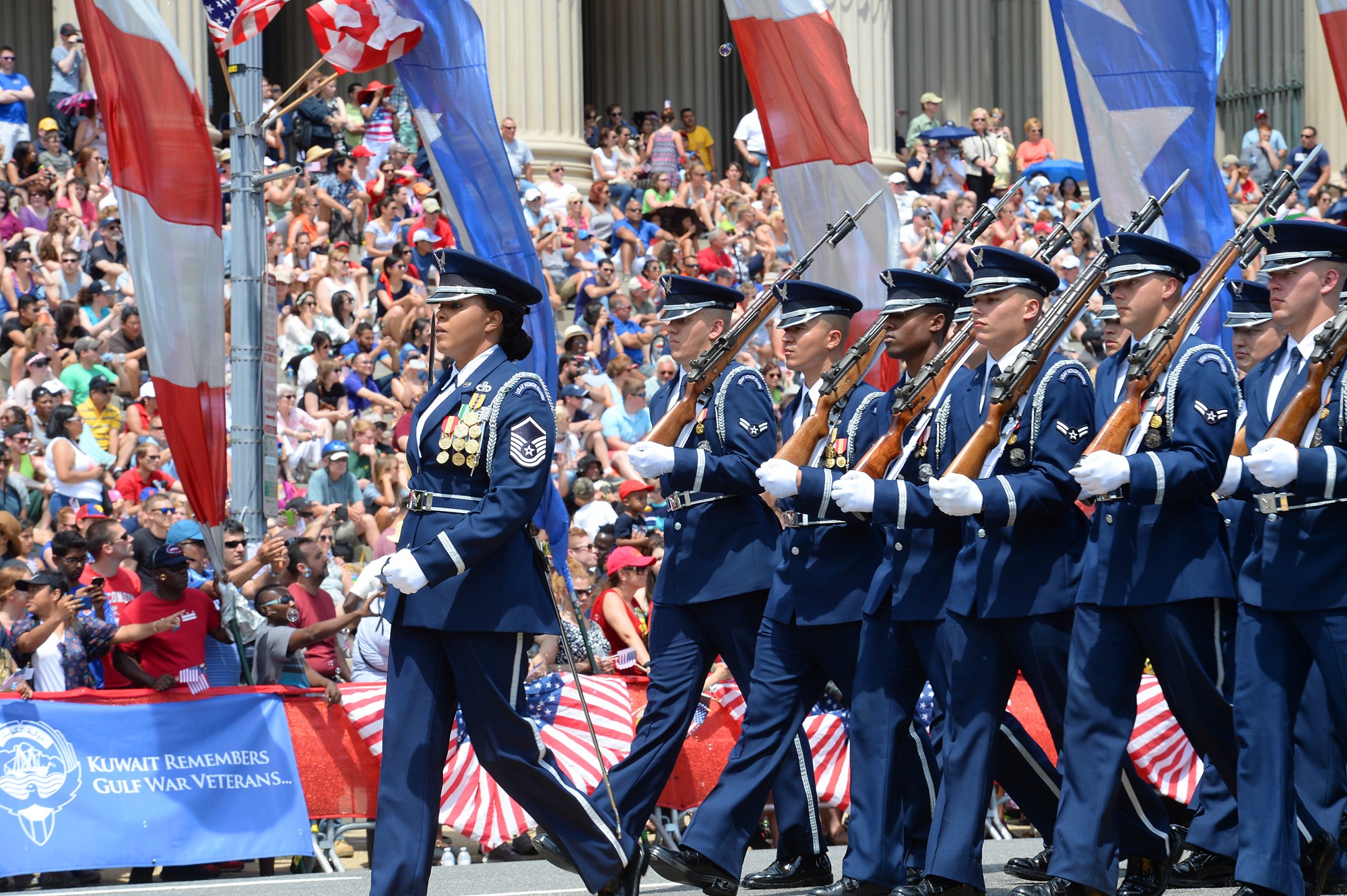 National Memorial Day Parade – by Scott M. Ash, U.S. Air Force
Being a day of appreciation to the members of the military, Veterans Day can be meaningful to veterans anywhere. You can show your appreciation to a member of the military, past or present, in these ways:
1.Show up to a Veterans Day Event: Attending and participating in an event hosted for the Veterans of your community is a great way of showing appreciation for those who have served for our country.
2.Fly the Flag of USA: If you cannot personally attend an event hosted by your local community, you can fly the flag of the United States of America to show your appreciation to the members of the military.
3.Donate: There are many services and organizations that directly aid and assist veterans. Donating to any one of these organizations is a way for you to directly help and give back to those who have served our country.
4.Spend a day with a veteran: If you are unable to financially give to a veteran, you can still directly give back to the veterans by spending a day with a veteran. Volunteering at nearby VA hospitals or facilities will give you an opportunity to meet with and make a veterans day during this day of celebration.
5.A moment of silence: Even if you cannot do any of these options, you are still able to honor and celebrate our veterans. On 11/11 at 11:11AM, you can honor the veterans who have served our country with a moment of silence. Encourage your peers at work, school, or at home to participate.
Recent Posts
Do you know that your brain sees even when you don't? The unconscious processing abilities of the h …

Tis the season for new home upgrades!Let's face it, it can be frustrating when family members come …

It's October 25th, and you've realized, "I haven't decorated for Halloween!" Don't fret! We have fiv …