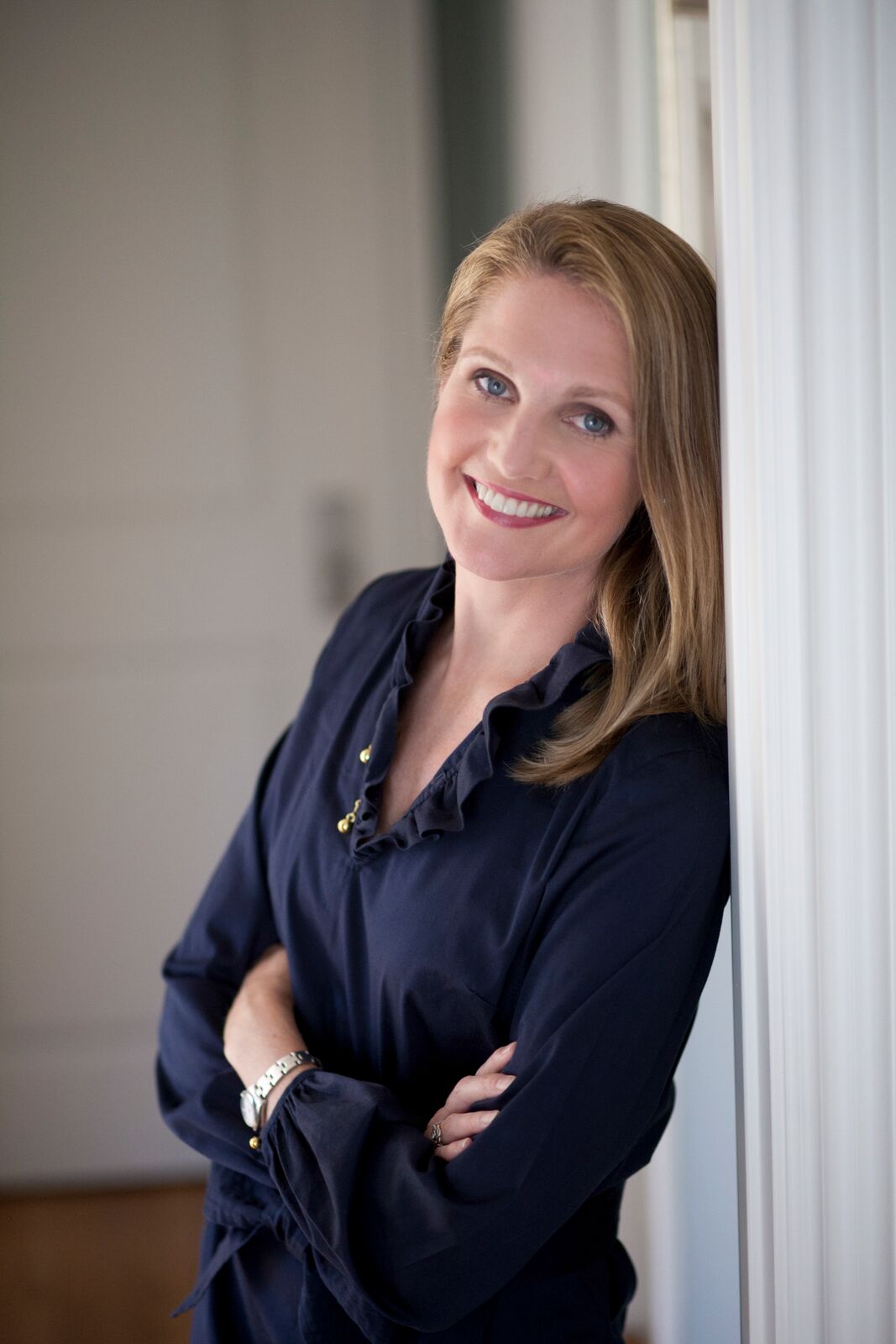 We are loving the work of a Northern California interior designer we just discovered, Ann Lowengart! Her eye-catching approach to combining old and new, bright and subtle elements makes for designs that make a resident feel both at home and inspired. We love the unique accents she uses to add personality to her projects, like the lively prints incorporated into Squeeze of Lime or this jeweled tree branch chandelier in Cool Gray. We had the pleasure of interviewing Ann and learning about her work and her take on styling interiors. It's clear to see how her passion inspires her beautiful creations!
1. Tell us a little about yourself.
A Northern California-based interior designer, Ann Lowengart Interiors is doing big business in the industry. Running my business like a corporation, I utilize my business acumen to ensure a well-managed firm that understands the creative and entrepreneurial side of this field. My Marin County office is full of spreadsheets and core value statements.
At our first meeting, I listen to what my clients want and then, after thorough research and running numbers, I let them know what it's going to cost." Doing the legwork up front and running the numbers ahead of time allows me to do the unthinkable: deliver on time and on budget! When the financial stress is taken away, we can actually enjoy the creative process.
While a student at the University of California at Berkeley, I dreamt of interior design and city planning, but didn't think I could make a living doing it. I was recruited by Procter & Gamble right before graduation and had no idea that while working there – learning about systems organizations, time management, and active listening – I would be helping my future business in the interior design world.
By the late '90s, my dream of working in interior design hadn't died, so I quit my day job, bought and remodeled a property in San Francisco. Selling it for a profit, my colleagues and friends began asking me to consult in their remodels. In 2000, Ann Lowengart Interiors was born and what started with bathrooms and kitchen remodels soon became full remodel projects.
When you do what you were meant to do, you can weather the storms and setbacks of business.
2. What would you say your preferred design style is?
I have to say Fresh Transitional. I have such an appreciation for antiques and love the understated feel that really great modern design produces. Transitional design allows you to use both.
3. What design trends are you currently loving?
There's two that I am enjoying at the moment. First, I love a completely neutral palette, then adding depth with textures. For example, I was working on this big house in the Pacific Heights neighborhood of San Francisco, and the client really liked a neutral palette. It's one main living space with some beautiful hardwood floors, so what we did to add some differentiation throughout was running the floor in a box pattern. So even though it's all one color, there was visual interest.
The second trend I'm loving is the complete opposite. It's that jewel box of color—vibrant and intense.
Using these two trends depends completely on the client. I feel like its such a privilege to do my job. So it's all about figuring out what the client's style is. It's an exploration process, taking the time to go shopping together and reviewing images together. Then, I can plan out which direction to take their home.
4. How about your favorite book/magazine on design?
I would say the Alexa Hampton book. I have always admired Mark Hampton's work. Then, Alexa took over her father's business and I wasn't sure what would happen. I had a feeling that she was someone who was formal and unapproachable. Then, I had the opportunity to see her speak at a luncheon during the Fall Antiques Show, and she just brought the house down. We spent time talking, exchanged a few emails, and I just have such a new appreciation for her style. I can see all of the wants behind it.
5. Where do you find your design inspiration?
I find inspiration in the funniest ways. Of course, Instagram. The people who I follow are all really terrific. But I also am always taking little pictures of my own. For example, during a trip to Oregon, there's this restaurant that was built in the 19th or 20th Century. It has this amazing tin ceiling with all of these interconnected squares, which feels so modern and fresh. But it's been there for years! So it's that combination of the old and new again that I love.
6. Do you have a recent project you are proud of or a favorite project?
Wow! All of them. If I had to choose, I think I would say my 2016 San Francisco Showcase Room, because it was 100% ME. There was no client, so it was a real expression of self. It was really really fun. I designed it as a kind of tribute to my sister, to pay homage to her. I love her so much and had such fun thinking about what she would like and how to translate her humor, style, and aesthetic to a little girl's room.
The wallpaper was an accent I had wanted to use for a while and my sister actually ended up using it in her own home. I thought it would be a fun nod to her, but I wanted to add some "funk," so I used it in a bright, fun color instead of the neutral tone she used in her grown-up house. She's also so fashionable, and it was fun to translate that into the room as well. I used a Missoni-inspired fabric for an armchair to add that element to the room too.
The difference between this project and my other projects was really the fact that I was able to create it in my own vacuum and the speed in which I had to create it. I knew exactly what I wanted to do, so it was easy to go in and pull everything together.
7. What is your biggest design challenge and how did you overcome it?
I think my biggest challenge as an interior designer is convincing clients that the purchasing process is more than just pointing and clicking. We live in a point and click world. We can just go on Amazon and our orders arrive the next day.
But for that special, bespoke piece, the process of selecting, ordering and receiving is complex. So, it's crucial for me to communicate this to the client. But, because of the world we live in, it can sometimes be complicated to get this point across.
I run a totally transparent business and have them talk to my operations manager who walks them through the process and is very clear about cost and timing. It's about educating the client throughout the process. I make sure to figure out their expectations early on, so I can tell them what I can and can't do before any moves are made.
8. Do you have advice for people with small spaces?
Go for it in small spaces! Conventional wisdom says that you should keep everything as white as possible, but this can actually make a room feel smaller. Instead, if you paint the space a color you love, then you're going to love it. You won't notice the size of the room.
Another piece of advice I have is to create a floorplan, even if you're drawing it on the back of a napkin. Figure out all of the pieces you want in this room. Is it a living room? You'll want at least four places for guests to sit. Then you can start strategizing about how to provide this seating as well as necessary surfaces for drinks, snacks, media, etc. With this floor plan, you can start mapping out what you absolutely need and what you can do without.
9. Do you typically design for residential, commercial, industrial, or hospitality.
Typically residential.
10. Do you do any charity work or have any involvement in your community? If so, describe your work here:
Yes, I do. I'm particularly interested in the current problem of human trafficking. It gnaws at me. I can't stand it. Precious people should not be sold into slavery. There are a few organizations in the world, like the International Justice mission ( IJM.org), that have people who put on those bullet-proof vests and getting in there, rescuing people.
My goal with my business is to first, support my family, but then give whatever is left over to these organizations.
11. What is your biggest achievement?
I would have to say receiving the Houzz Most Collaborative Award. This award is so important to me because I really value that aspect of the industry, collaborating with clients and partners to create really amazing homes.
The key to creating a collaborative experience is active listening. I am never designing just for myself, just to get published. I want to be able to create a dream home for my client, understand their lives, and collaborate with them completely. The first thing I do when I meet a client is ask about their family and hobbies, so that I can see the property through their eyes.
12. What makes a happy home?
I think it's incredibly important to make sure that a home is as functional as it is beautiful. I think it's incredibly important to take into consideration the amount of seating a family needs or a place for entertaining if this is something the client likes to do. I have a lot of clients who really like gaming, so getting these spaces set up with the right chairs, consoles is important. You can design the most beautiful space in the world, but if the client isn't happy, it isn't a happy home.
13. What is the most rewarding aspect of your job as a designer?
I love creating spaces that people walk into and say, "Wow! I absolutely love this and couldn't have thought of it on my own." I work with a lot of people in Private Equity, Venture Capital, and tech. Usually, I work with couples and one person will be very design focused and the other will care about finances. I love this because I can speak to both sides and present them with a product that is transparent and process-driven. For the numbers-driven people, I can present them with a timeline and budget, which allows them to relax during the process.
14. The most frustrating part of your job?
Well, there are about fifty points of potential failure from the point when the client says they want something to when it actually arrives at their home. Usually, we can work through them, but there are times when somethings occurs that we can't anticipate. Like a product being held up in customs. Even if we ordered these products early, there's a chance that something could delay them that is out of our control, and I would say that that's the most frustrating. There's nothing we can do about it. No way to fix it and we just have to wait.
15. If you had no limits (money, resources) what would you create?
Definitely, ground-up builds every time. I'm working on one right now, starting from scratch and it's so great. You can correct the mistakes, funky layouts. When you start from scratch, it's magical!
16. What's the best piece of advice you can give designers today?
Listen to your gut! Every time I have strayed from that, I've been proved wrong.
Recent Posts
Summertime is going strong and the heat is most certainly upon us. With triple-digit temperatures, k …

You may or may not know, Cocoweb started its roots in lighting. With LED lighting being our specialt …

Picture Perfect:The Art of Lighting Your GalleryWhen entering someone's home, your eyes are immediat …