The majority would agree that illumination is important in general, but there are some types of lighting that are more vital than others. What makes a light fixture important in a space is how it appears, how it looks, and most of all, how it is used.
But before we get deeper into this blog post, let's think about the three main types of illumination: accent, ambient, and task lighting. Accent lighting is illumination that simply brings attention to something such as a waterfall or a picture on the wall. Then we have ambient lighting which can brighten up the majority of the space. Coming to task lighting, this is illumination used for completing tasks such as reading or completing homework.
With the latter information in mind, let's talk about what makes task lighting so important in terms of its many uses in a design. You might be shocked to find how versatile implementing task lighting in a space is, especially if you don't have task lighting in your home already.
Task lighting is ideal for bedrooms or other relaxing, less-used spaces that have dimmer ambient lighting.
One of the biggest benefits task light fixtures have to offer is the fact that they can easily merge into rooms offering any type of ambient lighting: bright lighting, natural lighting, you name it.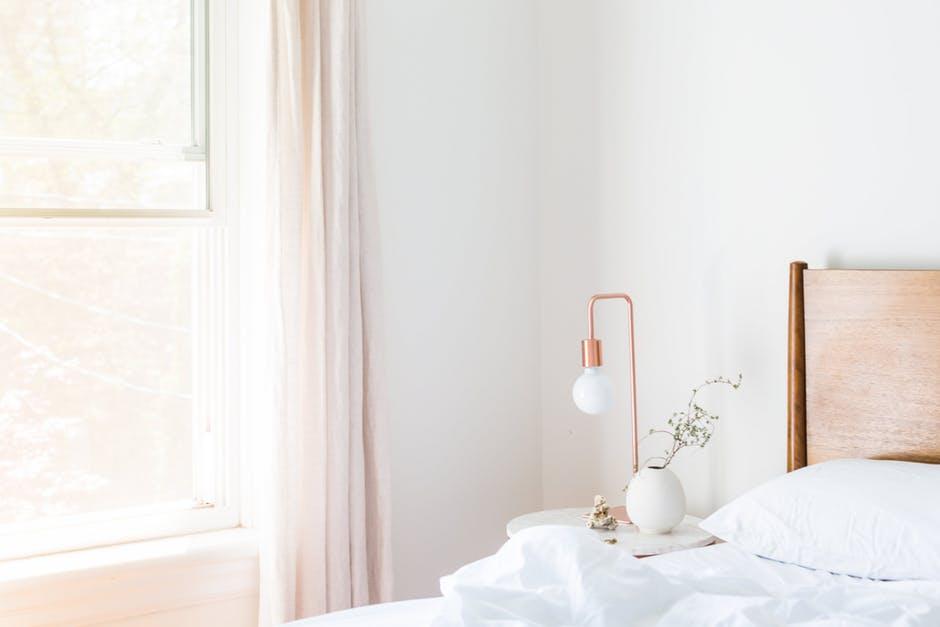 However, for rooms such as bedrooms that tend to offer lighting that is warmer and/or less bright, the addition of task lighting is very important, if not, an essential. As an example, a bedroom is typically a place people minimally use in the daytime and often go to, to relax or go to sleep. That said, the ambient lighting of bedrooms generally isn't as bright as, say, the kitchen. But would if you want to read a book, finish filling out a paper application, or study your notes before an exam? That's when task lighting comes in!
Task lighting can provide brighter, whiter lighting than the ambient lighting that tends to be implemented in many designs, making it perfect for brightening up a certain region just so you can get a task done. Then, when you're done, it's simple to just flip off the task light without having to be constantly surrounded by bright, intense lighting offered by task lighting.
You can be more productive with the right task
lighting.
Coming back to the idea that some rooms such as bedrooms often offer less intense lighting, a task light can provide the extra illumination you need exactly where you need it. In turn, this can help you be more productive in whatever you are doing.
Reading, writing, fixing technology, cooking, eating, and the like are all more difficult when there isn't adequate lighting in the room. But with a task light that can provide better illumination without you having to squint or get closer to the object(s) you're working with, completing your specific task is a dozen times easier.
That said, productivity isn't just about having a hard work ethic, being able to concentrate, or having a clear plan. A lot of it is having the right lighting and the ergonomics (illumination included in this category) to complete your work smoothly and most efficiently.
Most task lights are portable and can be moved
elsewhere.
Many light fixtures, from barn lights to chandeliers, cannot be moved just like that. Wall and ceiling fixtures are literally fixed into the wall/ceiling and if moved must be unhooked and reinstalled elsewhere – but of course, that requires making another hole in drywall and working with electrical. That said, most fixtures aren't "portable."
When it comes to task lights, however, these lights are often very much portable. While not all options are portable (some people use pendant lights or a dimmable chandelier as task lighting for certain spaces, etc.), many are as there are some that simply sit on desks or tables and can be unplugged at any time.
Because of their portability, task lights are great for college students staying in dorms or those renting apartments who won't allow new lighting installations, making them very flexible light fixtures.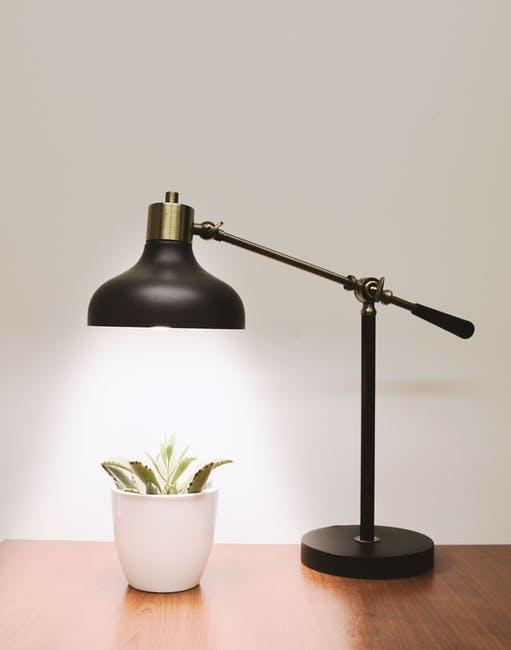 Task lights don't have to be used for just one purpose.
Say you've found a table lamp to place on a side table in your living room. Think of all the possibilities. This single lamp can help better read the newspaper, open up your mail, write down your to-do list, clip your nails, and so on. The possibilities are endless.
Back to the idea that many task light fixtures are portable, this adds even more functions to a single light fixture. Maybe you'll decide to move your living room table lamp to your office desk, so you can finish a written report. Afterward, maybe you'll move your lamp to your bedroom, so you can lay in bed while sewing or knitting.
There's really a lot you can do with a single light fixture given that many of them can be taken and plugged in just about anywhere, and of course, can provide optimal illumination for just about any smaller or larger task you have. Considering this, there really isn't much of a downfall to purchasing a task light if you buy it for one room or for a certain task as you can end up using it for something else later if you wish.
There is a wide selection of task lights to choose
from.
Besides function and portability, task lights are also versatile in that there are so, so many fixtures to choose from. You might be thinking, "Well yeah, there are a lot of light fixture options even for non-task lights too." When we say there is a wide selection of task lights out there, we aren't just referring to colors and materials.
Task lights can be mounted in the wall or ceiling. Some fixture options may also be non-mountable and simply able to plug into a wall outlet. Many task light fixtures are designed for tables, desks, counters, or even floors. With all of these options, task lights have a wide variety of styles and ways they are installed or placed in a room.
A benefit for many is the fact that because there are a plethora of different types of sizes of task lights, this also means you can stick to your budget easier as there are larger and more durable fixtures – some of which can even be placed in outdoor settings – and then of course, smaller, less-sturdy task light fixtures.
Conclusion
There are so many ways task lighting can be implemented and used in your interior or exterior design. However, not everyone has task lighting nor does everyone even use the task lighting that their space has to offer. Regardless, having the option to utilize task lighting is always a bonus as they can be there whenever you do need them, and not to mention, can be moved around if they are portable, making them highly flexible to your illumination wants and needs.
If you would like to opt for task lighting in your own space, head on over to Cocoweb.com! We have floor lamps, barn floor lamps, table lamps, and piano floor lamps along with other task lighting and non-task lighting fixtures. With several finishes/colors, styles, and sizes to pick from shopping from Cocoweb.com is pure heaven.
Recent Posts
Summertime is going strong and the heat is most certainly upon us. With triple-digit temperatures, k …

You may or may not know, Cocoweb started its roots in lighting. With LED lighting being our specialt …

Picture Perfect:The Art of Lighting Your GalleryWhen entering someone's home, your eyes are immediat …